Introduction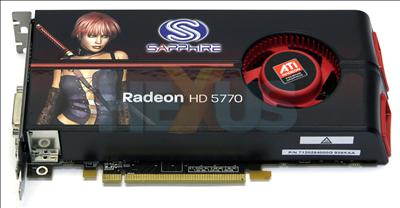 AMD tried hard to pillory arch-rival NVIDIA's high-end graphics-card line-up just last month. Releasing the DX11 Radeon HD 5870 and then following it up a week later with the also-speedy Radeon HD 5850, most commentators agreed that the new cards have put significant pressure on NVIDIA GeForce GTX-series, based on an older, less-efficient architecture.

Having an advantage in the >$200 is all well and good and does much for a company's image, but the real money is to be made in the mid-range space, with cards costing between $75 and $150.

This is why, just a couple of weeks after the launch of the high-end Cypress GPUs, AMD's now bringing its new GPU architecture to bear with the Radeon HD 5770 and HD 5750, to etail at $159 and $129, respectively.

Aimed squarely at the GeForce GTX 260 and GTS 250, AMD hopes to use leaner, forward-looking designs to deliver the death-knell to NVIDIA's long-standing cards.

Click on to find out if it has suceeded.