Introduction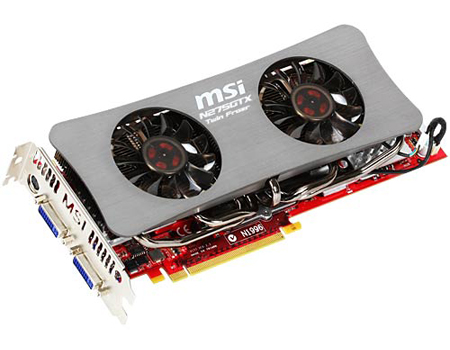 It's been over six weeks since we looked at a graphics card. In that time the dollar-to-pound exchange rate has increased in our favour, together with renewed pressure from NVIDIA and ATI to claim the mid-range discrete graphics-card space. GeForce GTX 275 896MB has dropped from £200 to under £170, GeForce GTX 260 896MB from £140 to £115.

On the other side of the fence, ATI's relatively new Radeon HD 4890 1GB, competing against the GeForce GTX 275, is now available for under £160, and the Radeon HD 4870 512MB is available for under £100.

In effect, the combination of a lack of really new technology and steadily increasing exchange rate means that you get a lot more graphics oomph for your pound. Good news, eh?

MSI's happy to retail generic cards but has recently upped the ante by slapping on its Frozr cooling technology on a range of NVIDIA-based cards. We take a look at the GeForce GTX 275, to see if it makes sense.