Introduction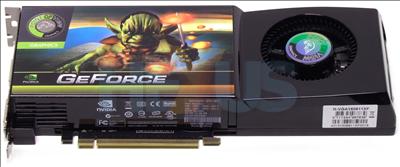 NVIDIA's attempts to reignite its ageing graphics card line-up took a turn for the better with the release of Big Bang II drivers, also known as rev 180, which were made public nearly two weeks ago.

At that time, we mused on the tri-fold benefits - multi-display SLI, 'free' performance, and GPU-specific PhysX - and thought it a positive step.

Now with GeForce GTX 260 (216-core) pricing coming down a touch, it's time to revisit the old NVIDIA vs. ATI debate, to see who wins at around the £200 mark.

Point of View sent us its GeForce GTX 260 Premium Edition (216-core) and we put it up against some ATI Radeon HD 4870 1GB lovin'.