Introduction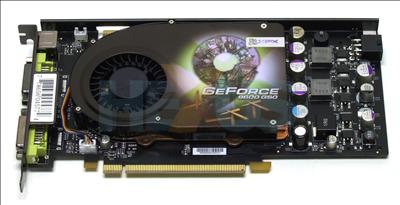 With the recent launch of the Radeon HD 4670, our attention has been focussed on mid-range GPUs.
NVIDIA caters for this mid-range segment with its G96-based 9500 GT at the lower end, and G92-based 9800 GT at the upper end, whilst its G94 9600 GT straddles the middle ground.
Additionally, there's the GeForce 9600 GSO - a more heavily-castrated G92-based card, and, essentially, a renamed GeForce 8800 GS - to target a specific performance level and price-point and, really, to provide a challenge to the recently-introduced Radeon HD 4670.
XFX has seized the opportunity to unleash a little more of the G92's potential with the 9600 GSO XXX edition - offering a substantial boost in clockspeeds to increase performance.
But has NVIDIA crippled the G92 core too far for the 9600 GSO to be a worthwhile consideration, even in pre-overclocked form?

Read on to find out...