Introduction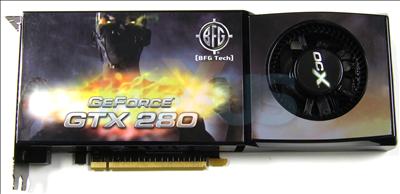 AMD's Radeon HD 4800-series brought high-end performance to mainstream price-points and sparked a heated round of price-cuts from NVIDIA, thereby repositioning its products more competitively.

Then, just yesterday, AMD went for the jugular with the launch of the Radeon HD 4870 X2 2GB card that trounced a GeForce GTX 280 when evaluated with respect to ultra-high-resolution gaming.

Our performance comparison showed that NVIDIA's partners would need to release a heavily overclocked GTX 280 to come close to competing for the crown of fastest single-board graphics card.
So we trotted out BFG's top-of-the line GeForce GTX 280 OCX, to see if it could make a dent into the twin-GPU monster from AMD. Read on to find out.