Introduction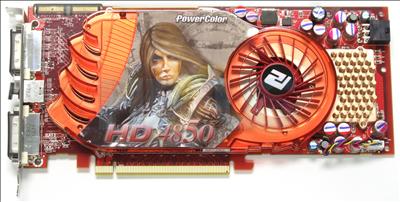 With last week's launch of the Radeon HD 4850 and HD 4870 ATI declared itself not only back in the game, but willing to play by its own rules; increasing our expectations of both performance and value for money.
At approximately £125, the HD 4850 brings high-end performance to a mainstream price-point.
As a result of this epoch-changing event NVIDIA has been forced to counter by significantly dropping the price of the GeForce 9800 GTX to compete with the HD 4850.
The soon-to-launch GeForce 9800 GTX+ will fill the void between the £130 HD 4850/9800 GTX and the £179 HD 4870.
Today we're going to look at a card that's been able to scare the mighty NVIDIA into cutting the price of its former halo product by a third – let's welcome the PowerColor HD 4850.