Introduction
Nvidia's partners have come out in full support of the new GeForce RTX Super line of graphics cards. Within a couple of weeks, more than 50 custom-cooled models have been made available from the usual suspects, giving consumers plenty of alternatives to Nvidia's admittedly handsome Founders Edition.
Taiwanese manufacturer Palit has given the new GPUs the Super Jetstream treatment, and following on from our review of the 2070 Super JS, we're now turning our attention to its more affordable sibling, the 2060 Super JS.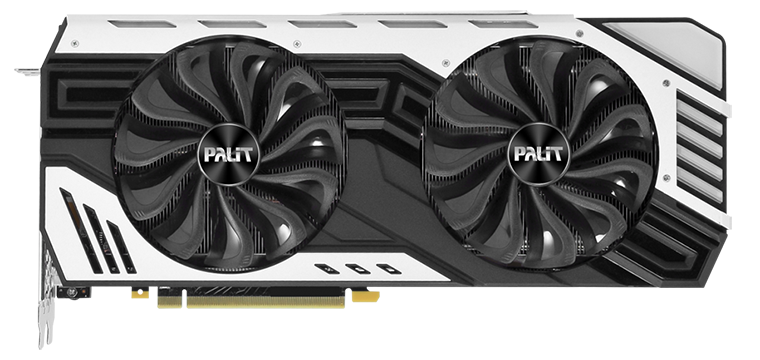 First impressions are one of familiarity. It won't come as a surprise to learn that Palit has used practically the same cooler design for both class of GPU. There are two ways to look at that. On the one hand, you could argue that a cooling solution as large as this is misplaced on an x60-series graphics card. On the other hand, if size is of no concern and you simply want your GPU to run fast and cool, the Super JS is going to deliver on both fronts.
The obstacle is ultimately one of price. With such robust cooling, Palit has positioned its RTX 2060 Super JS at around the £430 mark. That's £50 more than Nvidia's Founders Edition, only £45 less than an RTX 2070 Super, and about the same price as AMD's well-received Radeon RX 5700 XT. The £300-to-£500 space has become increasingly congested, and there's very little room for custom AIB cards to manoeuvre.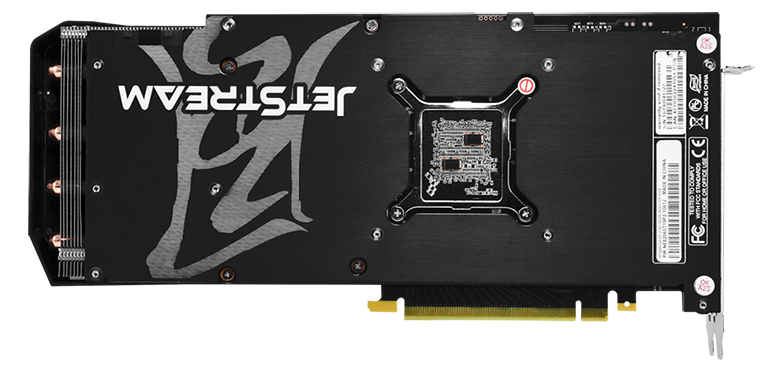 We're of the opinion that RTX 2060 Super cards need to be priced below, or as close to, £400 as possible, and Nvidia's partners have every right to feel aggrieved; when the elegant and well-engineered Founders Edition comes to market first at £375, a subsequent £430 Palit Super JS becomes a much harder sell. It's an unusual turn of events, we've personally bemoaned AMD's lack of innovation on its own RX 5700-series reference cards, however we imagine the red team's partners will be grateful.
Pricing aside, those who prioritise cooling performance can rest assured that Palit's design hits the right notes. The large 292mm shroud extends well beyond the underlying PCB, the dual 95mm 'Turbo Fan 2.0' fans tout six-pole motors, there are five copper heatpipes traversing the full-length aluminium heatsink, and the whole thing weighs almost 1.3kg. As you might have guessed, you'll need to set aside three expansion slots just to be able to fit it in.

Why go to such extremes on what is ultimately a mid-range RTX GPU? One answer is faster speeds, and Palit sure does give it some when it comes to shipping frequency. Right out of the box, boost clock is raised from 1,650MHz on the Founders Edition to 1,830MHz on the Super JS. The 11 per cent hike is welcome, and our logs actually reveal the card averaging a real-world speed of around 1,900MHz during many of our benchmarks. These are early days, but the Palit board is already shaping up to be one of, if not the fastest RTX 2060 Super around. Given the core credentials, it's a shame the 8GB GDDR6 frame buffer isn't pushed beyond the default 14Gbps.
Elsewhere on the card, we like the fact that the PCB is reinforced with a full-length backplate, power is sourced via a 6+8-pin configuration (meaning one extra cable over the Founders Edition), and Palit adds a little something extra in the form of a Dual BIOS. Handy for anyone who likes to tinker, but also useful for those hoping to achieve near-silent operation as the second BIOS lowers speeds to reference levels and enables a 0dB mode, whereby the fans stop spinning if core temperature falls below 60ºC.

Outputs are kept to the common selection of one HDMI 2.0b and a trio of DisplayPort 1.4a - partners don't appear to be showing much love for USB-C - and though Palit gets most things right in terms of specification, there's this lingering feeling that the card is short on elegance. The colour scheme, plasticky look and feel, and sheer bulk prevent it from being anywhere near as sleek as the Founders Edition, and chintzy RGB lighting doesn't help matters.
But what's more important, the way a card looks, or the way in which it performs? Let's run the benchmarks and see if Palit's Super JS is really the speed merchant it's made out to be.