Introduction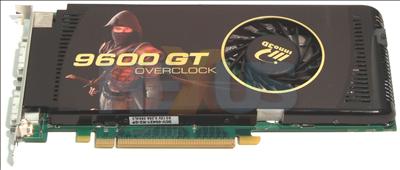 NVIDIA and ATI, the two major discrete GPU designers, segment retail costing such that their partners can hit defined price-points. In turn, distributors and e-tailers make their margins, leading to the cards you see across the web and brick-and-mortar stores.

Having strong products at the £50, £100, £150, and £200+ price-points is crucial; people tend to identify with round numbers, so that's where both companies tend to be strongest.

Cards attract a premium when launched, reinforcing the supply vs. demand model, but competition inevitably drives them lower. Over time, too, newer SKUs supplant present ones, pushing the cost to you, the consumer, even lower.

Trawling the web today, £100, including VAT, will be enough to purchase a GeForce 9600 GT 512MiB or, even, an ATI Radeon HD 3870 512MiB card. Spend just a little more and an NVIDIA GeForce 8800 GT can be yours, too.

Trouble is, having a stock-clocked card doesn't offer a partner much scope for differentiation, and that's why nearly all offer at least one overclocked model in the range.

Inno3D is no different, and we take a look at its GeForce 9600 GT OC Edition, currently priced at £110.