Ray Tracing Analysis
We have so far looked at performance with respect to traditional rasterisation. High time we took a peek at the key feature for the RTX line: ray tracing.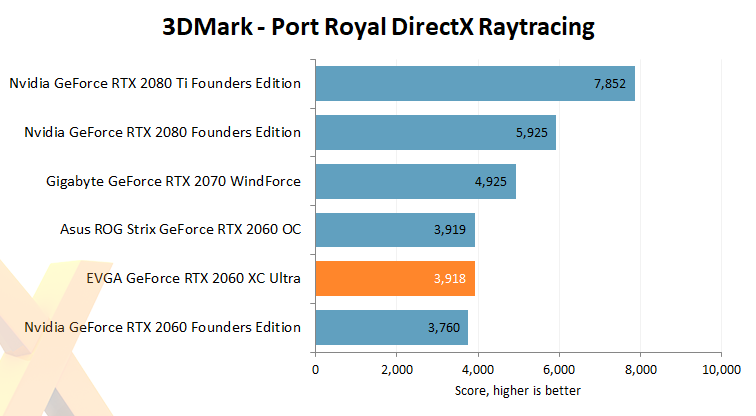 Here is the recently released 3DMark Port Royal benchmark run against a number of other RTX-based cards. Performance is half that of the Ti and two-thirds that of the RTX 2080 variant. Makes sense once you factor in the number of RT Cores.
Other cards cannot run the benchmark and thus are not included.

Battlefield V remains the poster-child for RTX rendering. We have evaluated a 30-second run-through of the Last Tiger level. In-game settings are set to ultra and ray tracing to medium, which has a reasonable amount of RT coverage across the scene.
Performance drops by just over 30 per cent at FHD, a whopping 50 per cent at QHD and a smidgen over 40 per cent at UHD. As a comparison a same-priced RX Vega 64 is five-10 per cent faster at each resolution.
Really, the choice is to have the same frame rate at FHD (RTX on) or QHD (RTX off). Ray tracing ought to receive a performance boost as Nvidia implements a DLSS update to the game in a near-future release. Getting, say, 60fps at QHD would make the feature usable and decent.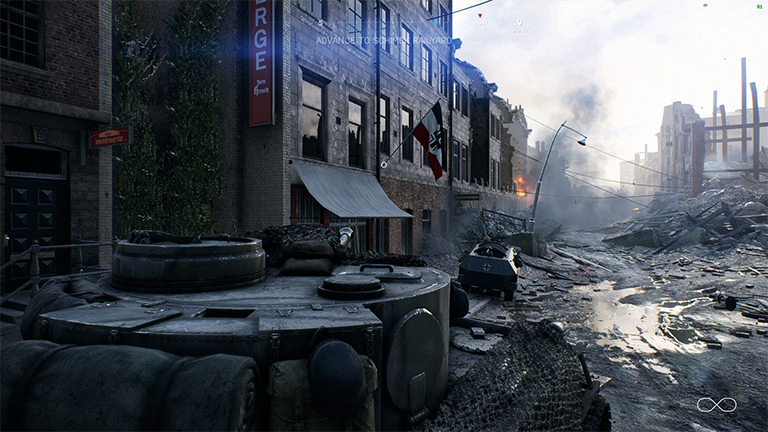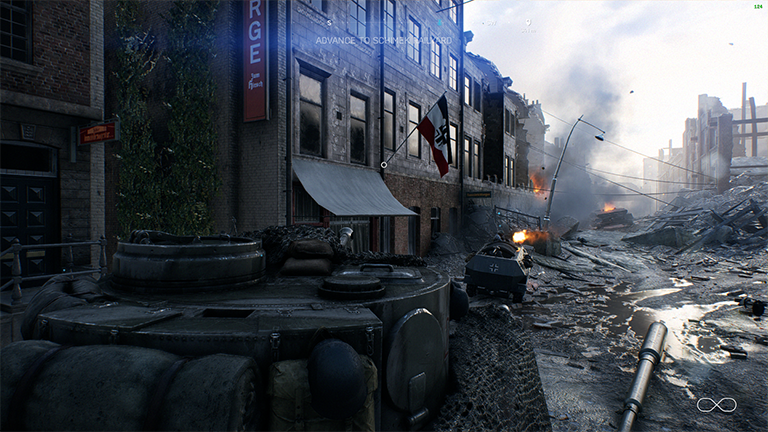 RTX on (above), RTX off (below) - notice the reflections in the windows?
The real benefit of RTX is accurate reflections from all surfaces, especially from water and windows. The effect is subtle, but the occasional reflected gunfire and scenery provides an incrementally immersive experience, and it's actually better in motion than screengrabs suggest.
Which would we choose? FHD on or QHD off? Probably the latter, for better resolution, but at least FHD60 is presently possible in this title from the 'entry-level' RTX card.
Ray tracing makes sense if alllied to DLSS, and we believe that Nvidia ought to stall its driver updates until games developers can implement both technologies simultaneously.