Introduction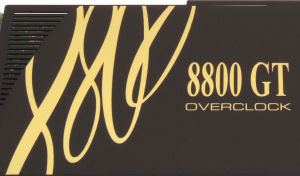 November 2007 has been a busy month for the PC industry. NVIDIA, AMD and Intel all launched a number of products that vied for your festive season cash. To somewhat coincide with the release of the much-delayed Crysis, NVIDIA and AMD refreshed their respective mid-range DX10-supporting GPU line-ups.

Our look at the NVIDIA GeForce 8800 GT 512MiB and AMD Radeon HD 3870 512MiB highlighted that whilst both GPUs were technically sound, NVIDIA's had the lead, thanks, in the main, to better developer-relation support.

The GeForce 8800 GT retailed at a higher price but provided a large enough boost in performance over the Radeon HD 3870 to be worth it, we reckoned.

Inno3D has gotten in on the G92 act and released a heavily overclocked model. Find out if it's worth £185 of your money.