Introduction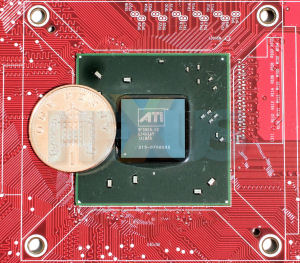 November 2007 is going to be a huge, huge month for AMD. Intel, its foremost microprocessor competitor, has successfully launched a range of 45nm processors that promises improved performance and greater energy efficiency. Fighting on more than a single front, it's also seen NVIDIA, its main competitor in discrete graphics cards, launch the GeForce 8800 GT - a SKU that provides excellent performance at the upper echelons of the mid-range market.

And November could be a lucrative month, too, at least if the company can ship competitive products into the channel. That's partly due to early Christmas shoppers but also, in the all-important US market, to those buying presents for Thanksgiving Day.

AMD currently provides solutions for a range of consumer markets - processors, chipsets, discrete graphics cards and mobility. But having such a broad portfolio presents opportunities for success and failure in equal measure. Successful execution will lead to huge rewards but failure across multiple sectors would cost the company dear.

Today sees AMD address one of the shortcomings in its current graphics-card line-up. We've lamented the fact that although the DX10-compliant Radeon HD 2900 XT was a good product that ships at a competitive price (£225), there is nothing more affordable in the range until you come down to the low-end Radeon HD 2600 XT (£80).
Consequently, AMD has been missing out on a whole lot of cutting-edge goodness in between - a fact that wasn't lost on NVIDIA.
AMD attempted to shore up the range by adding a couple of limited-edition SKUs - Radeon HD 2900 Pro and GT - but, really, what it requires is a raft of compelling sub-£150 cards.

That's how we arrive at the first part of the Q4 2007 three-piece AMD jigsaw. The Radeon HD 3800 series promises to take the incumbent Radeon HD 2900 XT as a base but chop off the excess fat in a bloated design and launch at a more market-friendly price. AMD really needs the Radeon HD 3800 series to succeed. Let's see that's likely...