AM3's still in favour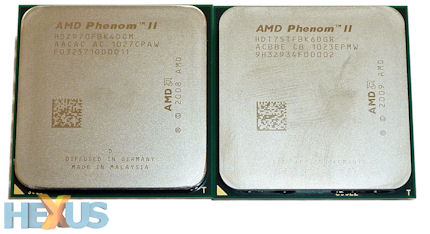 CPU-Z highlights that the 970 BE of the same C3 revision as the 125W Phenom II X4 965 BE. No surprises there. Moreover, AMD's processor-comparison chart shows that the only meaningful difference between the two

is

the clockspeed.

The Phenom II X6 1075T looks no different to any AM3 processor, either. We reckon AMD's done a good job in placing six execution cores into a long-in-the-tooth architecture that's currently manufactured on behind-the-curve 45nm technology.

A peek at the stepping and confirmation from AMD's useful chart indicates that, save for frequency, it's pretty much identical to the 1090T. The 1075T has a greater voltage range, perhaps indicating that the chip company isn't as fussy with the underlying silicon as on the 1090T: you may receive a 1075T with an operating voltage of 1.475V or, if you're lucky, of just 1.0V.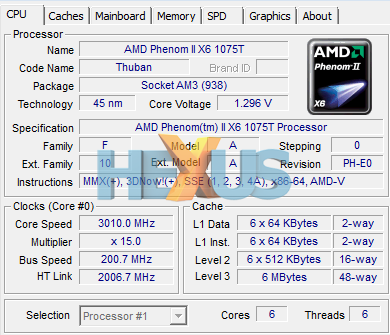 The same EO stepping as on other six-core CPUs. This chip runs off a default 1.31V.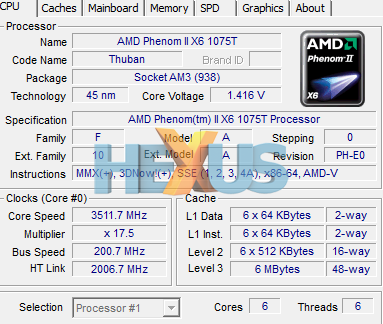 The Turbo Core jump is nice.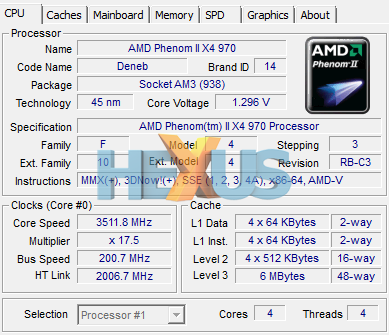 Which matches the speed of the 970 BE chip. What this tells us is the Phenom II X6 1075T should benchmark at around the same speed as the fastest quad-core chip when running programs on three, or fewer, cores.



Summary



A look at the chips confirms that AMD isn't bringing any new mojo with the release of these two high-end processors. Let's now see how they fit in.