Introduction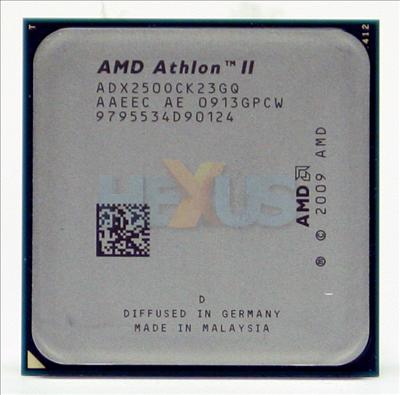 AMD's set a frenetic pace for its desktop chips this year. Starting off in January 2009 at CES, the company launched a series of 45nm Phenom IIs. A little over a month later came news that the new chips - triple- and quad-core - were being augmented by the AM3 form factor, bringing with it DDR3 support. The top-end of the range was solidified by the Phenom II X4 955 Black Edition chip in April, interspersed with Phenom-derived, dual-core CPUs on the older 65nm technology.

AMD's back at it again, just in time for COMPUTEX, with yet more chips. This time, it's focussing on energy-efficient X3 and X4 processors as well as introducing a couple of dual-core models based on 45nm technology.

We're examining whether a 45nm Athlon makes sense as we look at the AMD Athlon II X2 250.