Introduction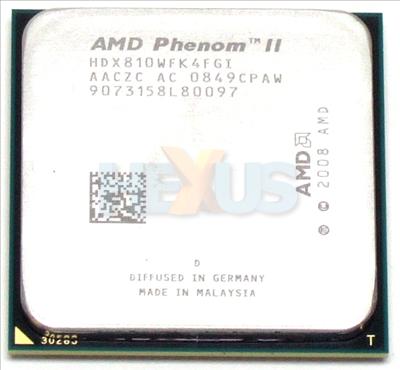 AMD launched a revised range of performance processors at the start of the year. Dubbed Phenom II, the new quad-core CPUs added to the existing Phenom architecture by raising clock-speeds to 3GHz, from a previous high of 2.6GHz, and further adding performance by the use of more L3 cache - from a shared 2MB to 6MB.

The extra performance for the Phenom IIs enabled them to better compete with Intel's mid-range quad-core chips, and subsequent reductions in price have made the Phenom II 920 and 940 CPUs reasonably compelling in the sub-£200 space.

Whilst AMD brought more mojo to the table with a range of enhancements, the chips were still packaged in the AM2+ form-factor, meaning that memory support, a crucial determinant of overall performance, was limited to widely-available DDR2 officially operating at up-to 1,066MHz speeds.

Just over a month ago, however, we had hoped to see Phenom IIs launch in an AM3 package, enabling support for both DDR2 and DDR3 memory, for increased bandwidth and a slight jolt in performance.

Now, AMD brings the full force of the Phenom CPU architecture to bear with AM3 CPUs, and we see if they can continue to be a thorn in the volume enthusiast space.