Power Consumption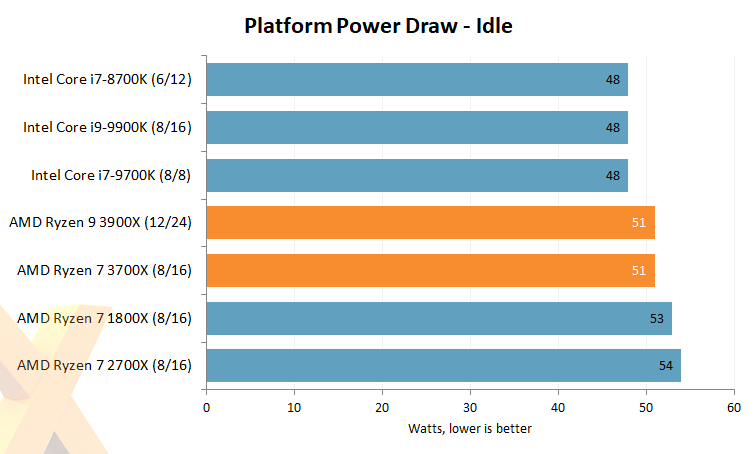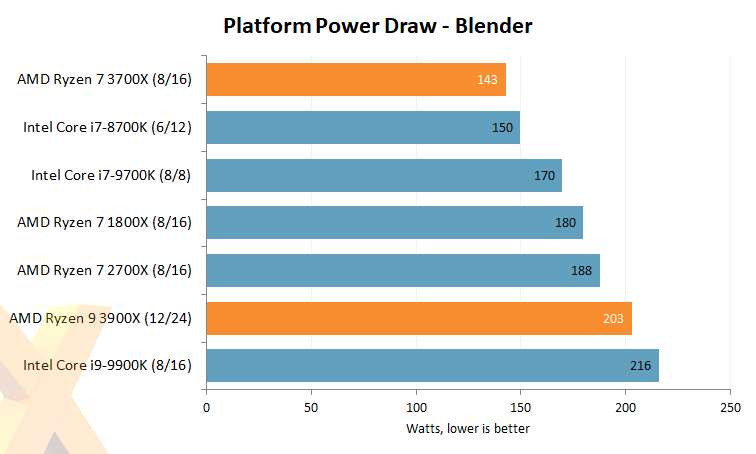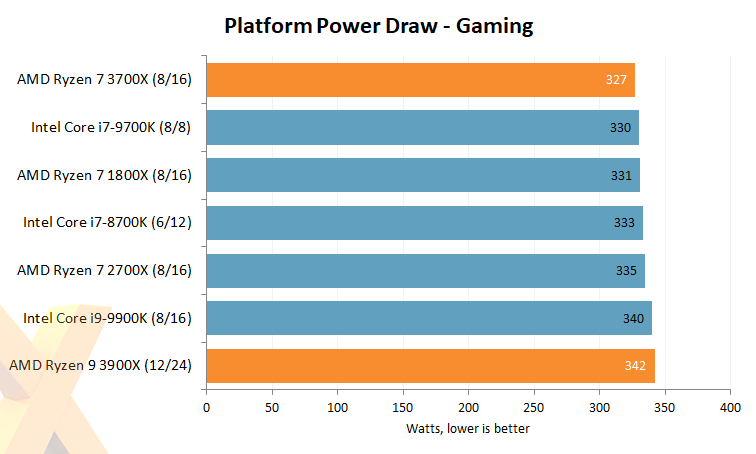 And that meagre TDP is shown in these charts. Think about it for a second. An AMD chip pulling a system-wide 143W is able to get pretty damn close to Intel's best mainstream champ, Core i9-9900K, whose having to extract a further 73W when running at its official per-core spec.
Even the 12C24T Ryzen 9 3900X pulls less juice when rendering. Dare we say 'the power of 7nm' one more time?
Providing some insight into temperatures, the Ryzen 9 3900X peaked at 79°C whilst the Ryzen 7 3700X ran up to 73°C during a 15-minute Blender test, with both cooled by a single-fan Noctua NH-D15S air cooler.