Introduction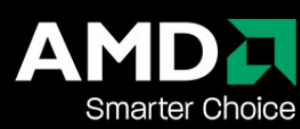 In November 2007, we concluded that AMD's Phenom X4 9600 was no match for Intel's Core 2 Quad Q6600.
In April 2008, we concluded that AMD's improved Phenom X4 9850 was no match for Intel's Core 2 Quad Q6600.
Today, AMD is beefing up its Phenom range of processors by adding three tri-core chips, all denoted by the new X3 nomenclature. The new additions arrive in the form of the Phenom X3 8750, Phenom X3 8650 and Phenom X3 8450 processor, clocking at 2.4GHz, 2.3GHz and 2.1GHz respectively.
Up until now, you may have become accustomed to multi-core processors being available in multiples of two. Dual-core, quad-core, sex-core, octo-core and so on are the norm, right? Well, not anymore. In addition to to reinvigorating its Phenom quad-core CPU range, AMD hopes that the arrival of its triple-core processors will bridge the gap between dual-core and quad-core.
Though both Intel and AMD are sure to say otherwise, quad-core CPUs aren't yet selling like hot cakes. Many applications still don't achieve significant benefits from four cores and the upgrade from two to four cores is a pricey prospect for many users wanting a cheap-but-cheerful upgrade. With its tri-core Phenom X3 series, AMD hopes to compete with Intel's high-performance dual-core options by offering a logical step forward for consumers who seek improved performance at mainstream prices.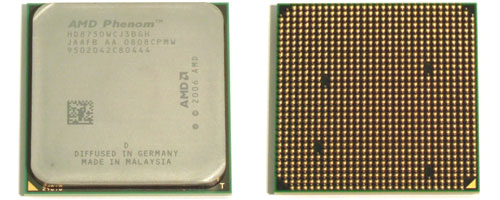 On paper, AMD's Phenom X3 series doesn't seem an entirely bad idea. But, in the midst of recent Intel price cuts, it faces an monumental challenge from its rival's unerring Core 2 Duo and Core 2 Quad processors.
Before we take a look at the Phenom X3 8750's performance, let's take a look at the entire Phenom range on offer today...