Introduction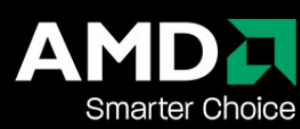 AMD announced the arrival of its Phenom series of processors back in November 2007, and though HEXUS wasn't wowed by the performance, we hadn't anticipated the troublesome months that lay ahead for the one potential challenger to Intel's crown.
Quad-core Phenoms first launched in the form of the 9500 and 9600, at speeds of 2.2GHz and 2.3GHz, respectively. Though expected to launch at those low-ish speeds, we had hoped that AMD would have faster models in its arsenal. That wasn't the case and our labs demonstrated in our initial review; 'When quad-cores collide: AMD Phenom 9600 vs Intel Core 2 Quad Q6600', that AMD's nascent Phenom faced a compelling fact: AMD's fastest quad-core offering was slower than Intel's slowest.
Clock speeds and performance however weren't the only problems facing Phenom. Shortly after its launch, AMD's inability to compete with Intel on a clock-for-clock basis was further complicated by the now-infamous TLB erratum 298. A controversial flaw, which although difficult to replicate, was blown out of proportion and led to motherboard manufacturers supplying a software fix at the cost of performance.
Although AMD representatives were well aware of the situation, a case of poor communication with the press resulted in Phenom processors being marked by many as a chip to avoid until AMD's erratum-solving B3 stepping made its appearance.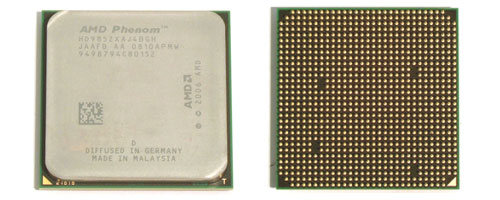 Now, after five months of problems that AMD would hope we all forget, a new 50-series of Phenom processors is upon us, led by the Phenom X4 9850 Black Edition. With the TLB erratum now just a bad memory and clock speeds ranging from 2.2GHz to 2.5GHz, is AMD's fixed-Phenom now a viable alternative to Intel's quad-core Q6600?
Before we put it through its paces, let's take a look at the current Phenom range...