Introduction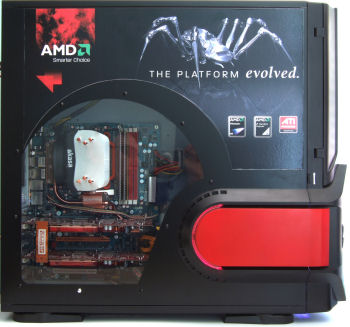 AMD's launch of its 7-series chipsets, quad-core Phenom processors, and Radeon HD 3800-series graphics cards was more than just coincidence.

The trio of parts make up what AMD terms the Spider platform, harnessing the qualities of each to provide a hither-to unseen level of performance without costing the earth.

We pitted the as-yet-unreleased AMD Phenom 9900 and its Spider-making parts against an Intel-based machine with similar components. Read on to see which one won out.