Benchmarks: Core i7 980X at 4.15GHz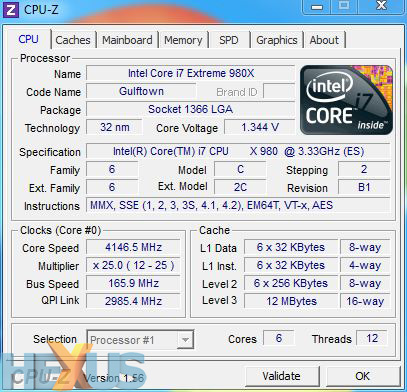 If you're in the market for a £50+ cooler, there's a good chance you'll be doing a bit of overclocking. So how do the coolers fare when speeds are cranked up a notch?
To find out, we feed 1.35V to our Core i7 980X processor and raise the core clock speed by 25 per cent to 4.15GHz.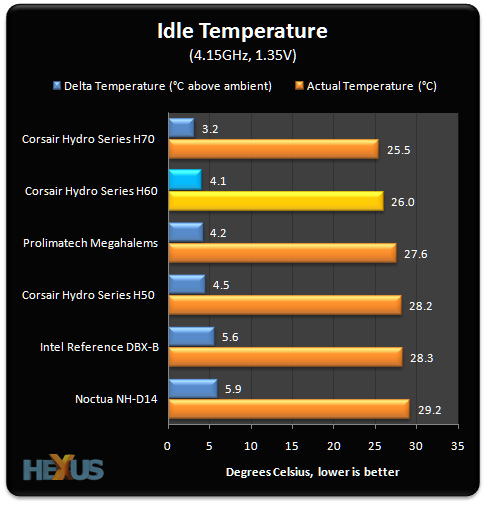 Now idling at 1.9GHz and consuming a little extra power, the Core i7 chip runs slightly warmer and benefits from the cooling capacity of these premium solutions.
The Hydro H60 performs particularly well, it's close to H70-like performance when idle and manages to creep ahead of the Megahalems. But can it challenge the air-cooling beast when heavy load is applied?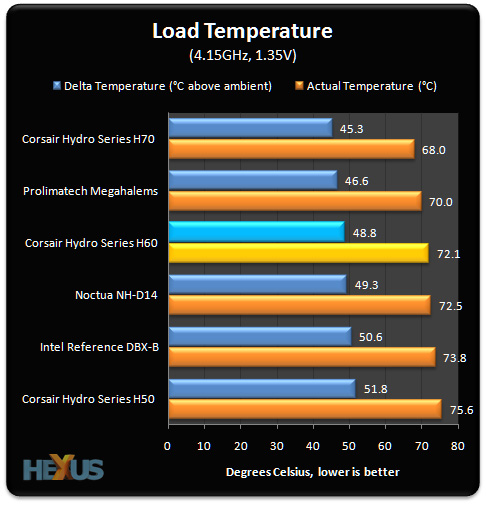 Not quite. With the 4.15GHz chip running flat out, Corsair's H60 proves to be a clear improvement over 2009's H50, but it isn't able to deal with this extreme load quite as well as the Prolimatech Megahalems, and as expected, it falls a couple of degrees short of H70 performance.
Impressive numbers nonetheless when you consider that system-wide power consumption is measured at around 330W.