Introduction
If there is one thing you should never ignore, it's the underdog. In the case of Origen AE, it was a manufacturer we had heard very little about but a quick look at the company's products highlighted a seemingly special range of Home Theatre Personal Computer (HTPC) chassis for the enthusiast.

Seeing as our sample came from SpecialTech, we decided to head on over to its site and take a look at the UK prices of its sleek aluminium models, and in the case of today's review model, the Origen X11 in particular.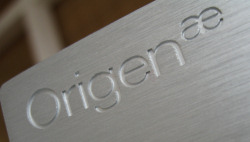 With a delivered price of £180 there is no doubt that Origen AE positions it in the upper-end of the HTPC market. Korean-designed, Chinese-manufactured, the X11 certainly has some stiff competition from cheaper models on the market nowadays, so does it hold its own or is it a damp squib?