Introduction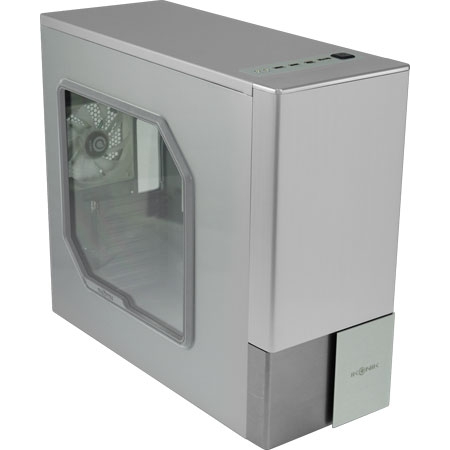 Ikonik may be a name that's new to many, but the company showed its ambition of becoming a serious player in the enclosure market at last year's COMPUTEX by promising to launch a complete top-to-bottom range of chassis.
A bold promise indeed, considering that the company was formed just a matter of months prior to the event. Nonetheless, we were impressed enough by its high-end Ra X10 to take a closer look at the Taiwanese outfit and we're starting today with its mid-tower Zaria A20 SIM chassis.

Before we get to that, a little background on the company itself. Ikonik was formed in February 2008 by a number of IT experts and engineers that once made up the chassis design team at GIGABYTE - hence the notable similarity in aesthetics when comparing GIGABYTE's chassis to those of Ikonik.
Looking back at its origins, Ikonik's team insists it will maintain the "same level of high standards in everything that we do", and it'll need to do so in order to make an impact in a market saturated by established names such as Antec and Cooler Master to name but a few.
Need convincing? Here's Ikonik's message to its customers:
In this highly competitive and aggressive environment, Ikonik Technology strives to deliver that extra bit more. We are constantly improving the standard of quality, surpassing users' requirements and deliver products with performance, fun, good looks and easy to use.
So, let's start with the Zaria A20 SIM chassis - does it surpass requirements, and does it deliver performance, fun, good looks and ease of use? Read on to find out.