Introduction and specifications

It's been a funny few months for Cooler Master - in more ways than one. As the HEXUS crew attended the unveiling of the Cosmos 1000 at one of the most amusing PR presentations of all time, we were a little distracted (and in more ways than one!).

You see, as well as laughing a lot, we were more interested in knowing what was coming next. Unlike the rest of the assembled media, who were being introduced to the Cosmos 1000 for the first time, we'd reviewed it already. Numerous discussions were had but no one from Cooler Master wanted to share any information about the upcoming products.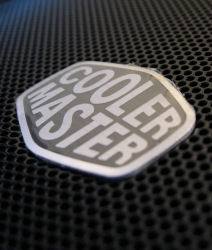 It turns out that what was coming next was the CM 690 - also known as the CR-690 and the Dominator. Yet Cooler Master was being very quiet about it back then.

We tried to figure out why. Was it because it was no good? Or maybe there were some really funky things going on inside that the company didn't want to reveal too early?

Curious minds within HEXUS wanted to know, so when a unit was dispatched to us, we were finally able to discover what all the lack of fuss was about (if you see what we mean!). And all is revealed here.


Specifications
Dimensions
213(w) x 482(h) x 524.5(d) mm
Material
SECC cold rolled steel and plastic
Weight
9.8kg
5.25in external
Five
3.5in external
None (one optional adapter for use in 5.25in bay)
3.5in internal
Five
Expansion slots
Seven
System fans
Three x 120mm units. Five optional (2x120mm; 2x140mm; 1x80mm)
Water-cooling preparation
Yes
ATI R600/nVidia G80 compatibility
Yes/Yes
Model variants
One
Manufacturer code
RC-690