Performance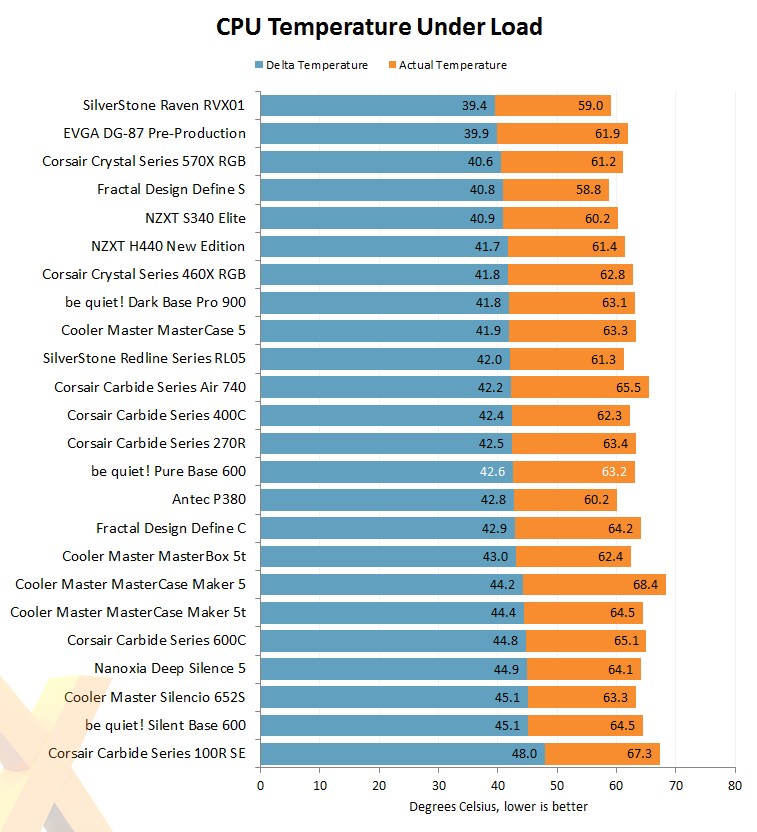 be quiet! describes the Pure Base 600 as versatile, functional and whisper-quiet. Extreme cooling performance isn't a priority, yet the stock configuration, with two fans set to low speed, is plenty sufficient to cope with the demands of our overclocked Core i5-3570K.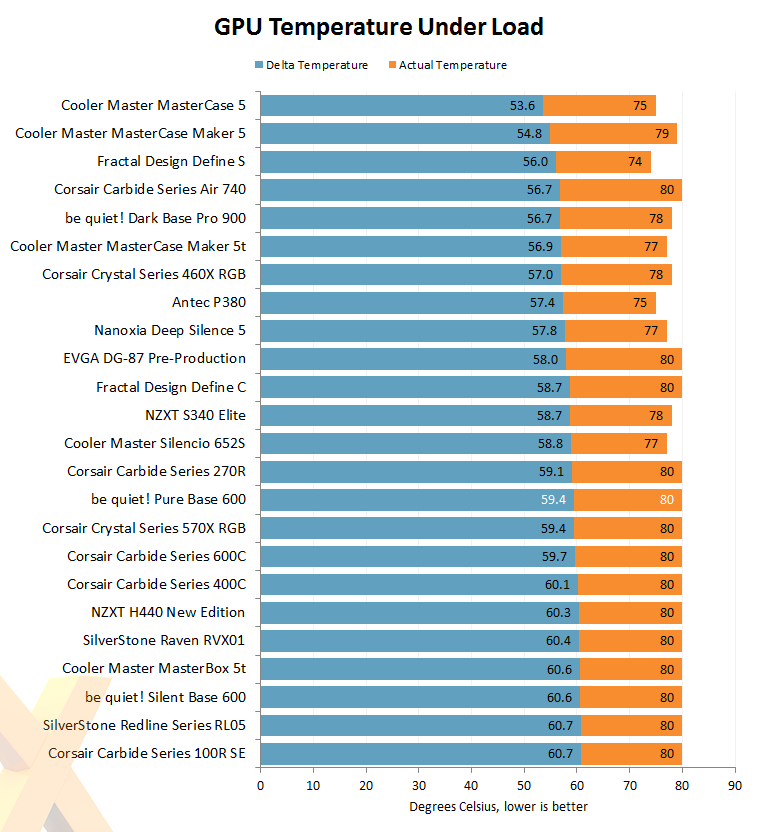 Cooling our dual GeForce GTX 970 graphics cards is a much tougher challenge and the Pure Base 600 can't prevent the cards from throttling once core temp hits 80ºC.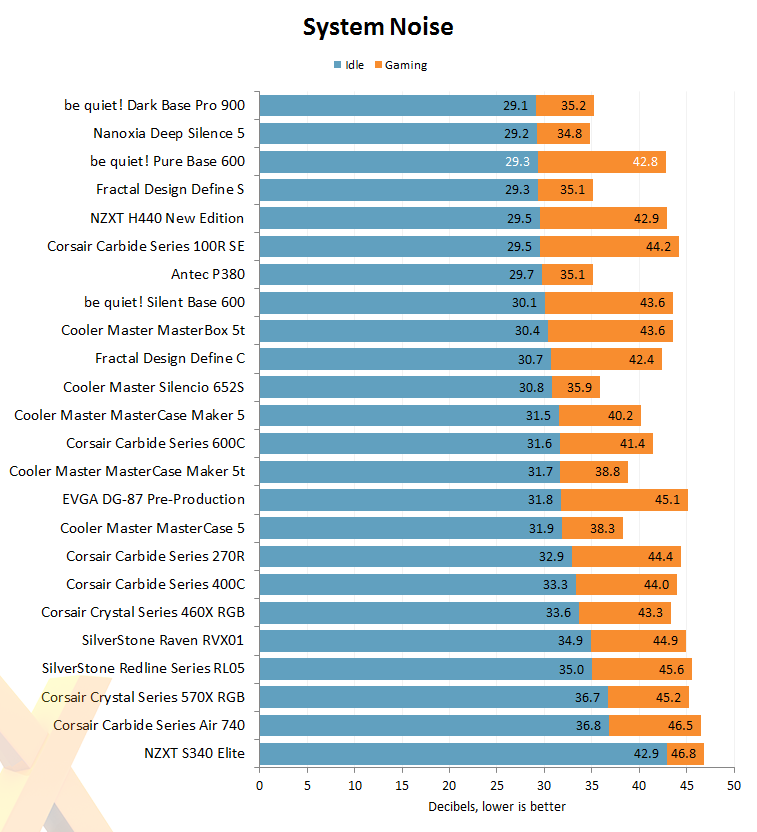 What makes the Pure Base 600 particularly enjoyable during real-world use is the fan configuration. Both Pure Wings 2 blowers are attached to the integrated fan controller and run quiet enough for our test platform to go unnoticed when idle. Noise levels do ramp-up considerably when gaming - the chassis can't tame the dual GTX 970s - but with the right components the Pure Base 600 could be the foundation of an ultra-quiet PC.