For the guys
In Win has been in business for over 20 years as an OEM supplier but having made its move to retail in recent years, the Taiwanese outfit now has hopes of becoming one of the big names in the PC chassis and accessories market.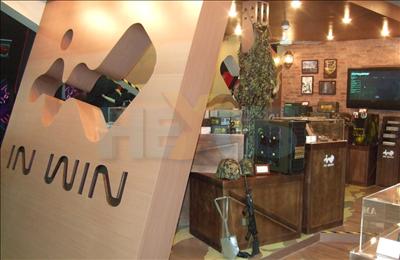 Here at COMPUTEX, it has arguably the most impressively-designed booth, clearly showing its intent for the year. According to In Win's marketing specialist, Nelly Hseih, the company will be pushing forward in 2009 by focusing on PC hardware with two distinct design philosophies: feminine style, and a rugged military look.
The latter will include a wide range of chassis and an interesting external 2.5in hard drive enclosure dubbed AMMO. Unlike many others, AMMO doesn't just look rugged for the sake of aesthetics, it actually has a couple of useful features, too.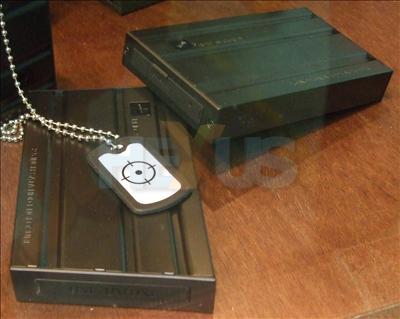 The enclosure itself is made of 0.8mm cold steel to provide better thermal performance, and it features internal silicon absorbers to provide some level of anti-shock protection. It also provides RFID data encryption, but our favourite feature has to be the dog tag key. Each key is unique to each AMMO and is passed along the front side of the unit to unlock access the drive within.
Cool for the guys, but what about the girls?