Futuremark has now released the Time Spy DirectX 12 benchmark that it introduced late last month. As headlined, this is a benchmark test which concentrates on DirectX 12 capability testing, providing a "a glimpse of gaming's future while revisiting classic 3DMark scenes from the past."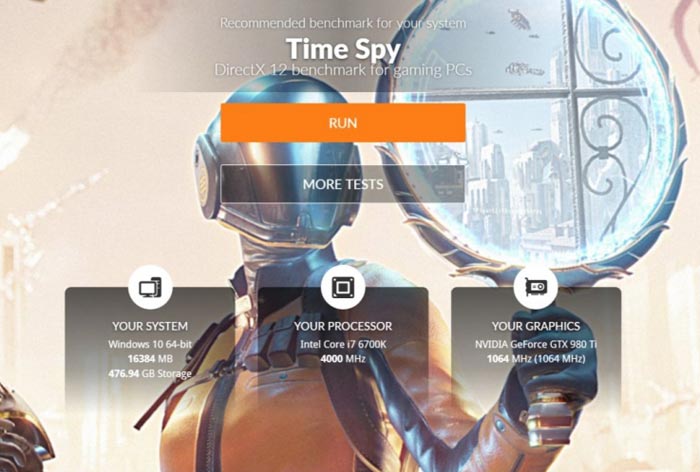 Time Spy is available to all existing 3DMark Basic and Advanced users, with a limited level of access to testing features. Current Advanced users will be able to access all the benchmark's features with an upgrade fee of $9.99. Meanwhile new purchasers of 3DMark Advanced will pay $5 more than they used to ($29.99) for a benchmark that provides fully unlocked Time Spy DLC access.
If you are interested in 3DMark Advanced Edition and Time Spy, there are limited time half-price and better offers available until 23rd July (offers are listed near bottom of linked page).
A fully featured DX12 engine is used to render graphics in real-time in the Time Spy test. AMD, Nvidia, Intel, and Microsoft have all helped develop the Time Spy benchmark "from the ground up", to create a pure DirectX 12 performance test. It supports asynchronous compute, explicit multi-adapter, and multi-threading and should show the potential of your GPU in upcoming modern games.
According to Futuremark its latest 3D benchmark DLC "almost exponentially increases the 3D processing load over 'Fire Strike,' by leveraging the low-overhead API features of DirectX 12, to present a graphically intense 3D test-scene that can make any gaming/enthusiast PC of today break a sweat".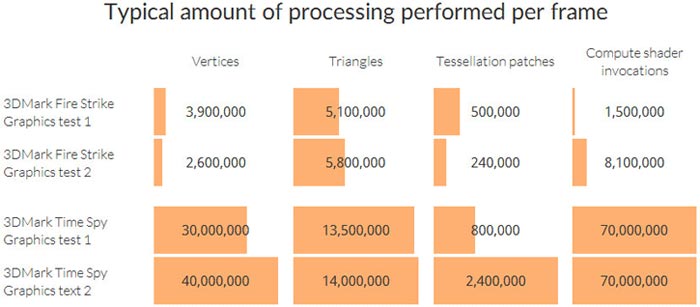 Over at Guru 3D they have already done some preliminary testing with Time Spy. The guys have tested some of the 'hottest' new graphics cards such as the GeForce GTX 1070 and Radeon RX 480 with Async Compute on and off, and a much wider range of common cards with default settings. You can see that Async Compute being turned on provides noticeable benefits to cards like the GTX 1070, but nothing for earlier generation Nvidia cards like the GTX 980 – as expected.