All good things must come to an end, and Microsoft has quietly updated the Windows Lifecycle Fact Sheet page, naming a date upon which sales of PCs with Windows 7 installed will end. On 31st October 2016 sales of PC with Windows 7 Professional pre-installed will officially cease.
Windows 7 has already had a charmed life in some respects. As noted by Ed Bott on ZDNet, it would be normal for a Microsoft OS to reach an end-of-sales date two years after the launch of the version of Windows that succeeds it. If that had been the case Windows 7 PC sales would have completely ceased in October last year. Microsoft's decision to name a date shows some confidence that it can get businesses to migrate from Windows 7 to Windows 10, suggests Mr Bott.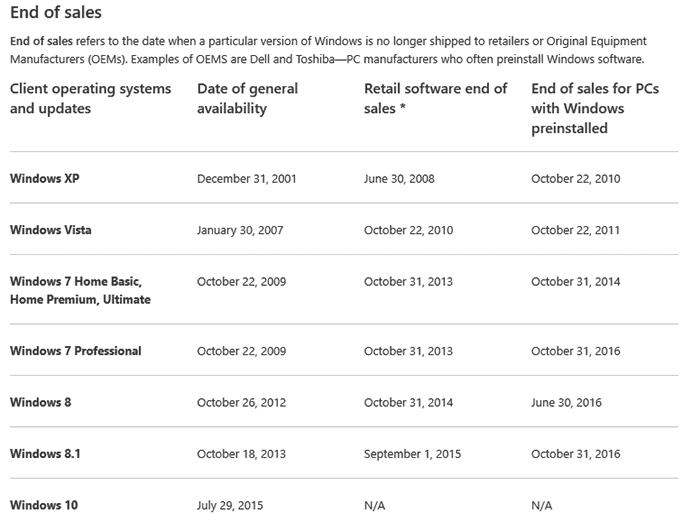 If you look at the chart above, you can see that Windows 7 does make it further into the 20-teenies than Windows 8, which will reach its last gasp of availability on 30th June 2016, six months before its predecessor. You will also notice that Windows 8.1 shares the same 31st October 2016 date for the end of pre-installed sales as Windows 7.
The other interesting chart on the Windows Lifecycle Fact Sheet page concerns when various OSes meet the end of their mainstream support and the end of their extended support periods. Despite Windows 7 seemingly living longer than its successor, in pre-installed availability terms, Windows 8 gets a further three years of extended support (as updated to Windows 8.1). Windows 10 is set to get mainstream support until October 2020 and extended support until October 2025.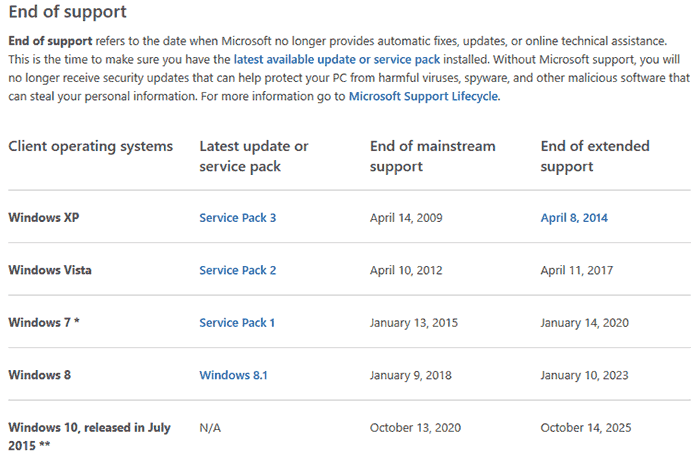 On Friday HEXUS asked readers how they were getting on with Windows 10, in our regular QOTW. The latest OS has been generally available for about three months and your feelings seemed to be largely positive.