Microsoft first revealed its Windows Bridge for Android (previously known as 'Project Astoria') during its BUILD conference earlier this year. If you've never heard of this project; it is a Universal Windows Platform Bridge toolkit that enables you to build Windows apps for phones by reusing your Android code. Microsoft obviously hopes that such a tool will be adopted by developers to port over their Android apps and help fix its 'app gap'.
Having Android apps easily repurposed for Windows 10 mobile may sound good, however in beta tests some lack functionality due to the missing Google Play services. Now, as reported by WMPowerUser, someone has managed to shoehorn the Google Play Store onto Windows 10 Mobile to provide access to download and run nearly every Android app. The news source explains that "Polish hacker Karov_mm claims to have managed to elevate the permission of the side-loaded files using chmod from adb shell and managed to successfully get Google Play Services, including the Google Play Store, to work directly on the device".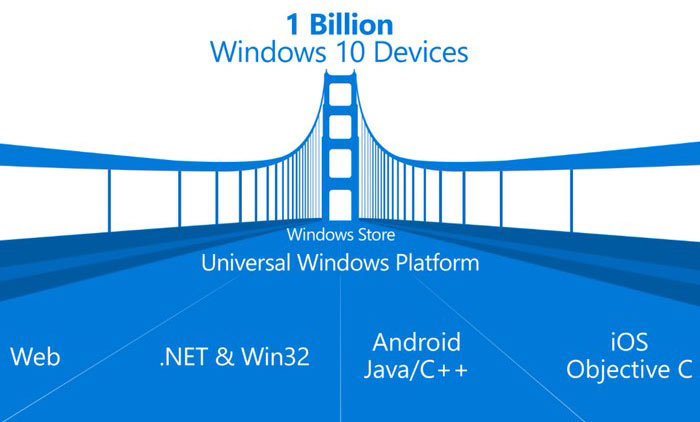 Reading through the XDA forum pages devoted to installing Android apps on Windows 10 Mobile the process looks to be under constant refinement. Currently to get started with Android apps requires just a single file download from OneDrive and then following the on screen prompts. The key to installing the Google Play Store is apparently in post 141.
Unfortunately the (currently 434) posts in the discussion thread are pretty full of people talking about problems and issues rather than success right now. So if you are interested in Android apps on your Windows Phone, including Google Play Services, it looks like it's currently a good idea just to lurk and wait for a definitive guide to emerge. If you aren't experienced in these kinds of smartphone shenanigans you should let others iron out the wrinkles. Remember these kinds of 'hacks' can void your warranty or brick your device.
Compatible smartphones are said to include; the Lumia 435, 635 with 1GB RAM, 730, 820, 830, 920, 925, 928, Icon, 930, and Lumia 1520
The ability of Windows 10 Mobile to download and run any Android app via this hack is probably exciting for some but seems to go beyond the scope of Microsoft's stated intentions for Windows Bridge for Android. On the other side of the Android-Windows equation Microsoft invested in the CyanogenMod Android team earlier this year, causing lots of speculation about facilitating Windows mobile installs on Android devices.