Surprising new details regarding how Microsoft's new DirectX 12 API will work and the impactful implications for PC users and builders have been uncovered by Tom's Hardware US. Firstly it is thought that the new API will implement Explicit Asynchronous Multi-GPU capabilities. Secondly these graphics resources may work between rival the GPU products from AMD, Nvidia and Intel. So you could have a PC with an AMD APU and discrete Nvidia GPU for example, and both GPU components would be pooled together to be used by DirectX 12 to power your gaming.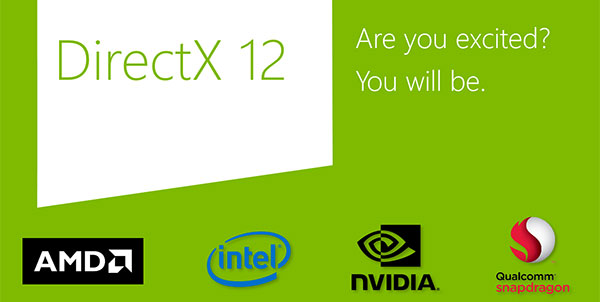 The source said that thanks to DirectX 12's Explicit Asynchronous Multi-GPU capabilities all the different graphics resources in your PC system will be put in one 'bucket' to be made use of by the system. Your PC would not require mirrored resources for this trick to work like in current SLI and CrossFire setups.
Tom's Hardware explained that Split Frame Rendering (SFR) would be used as follows; "Developers will be able to manually, or automatically, divide the texture and geometry data between the GPUs, and all of the GPUs can then work together to work on each frame. Each GPU will then work on a specific portion of the screen, with the number of portions being equivalent to the number of GPUs installed". DirectX 12 is said to tie together the entire graphics subsystem in SFR duties and will reduce latency and increase framerates because of this.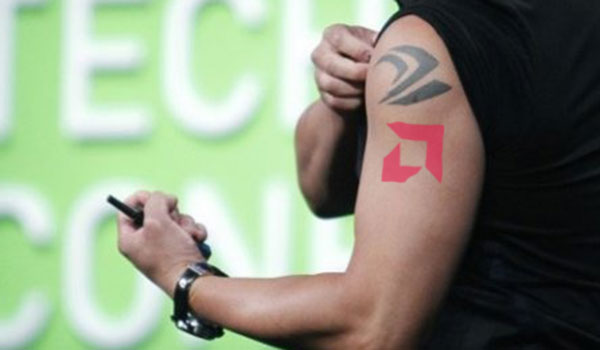 Red and Green come together in peace and harmony
Interestingly the aggregated graphics resources will be brand agnostic, says the new report. If true this could lead to some PC enthusiasts building PC setups that incorporate a choice of graphics cards split between examples from AMD and Nvidia. Why would you put together such a machine? Because it may be possible to make the most of both firm's proprietary frills such as GeForce Experience features, AMD TrueAudio and AMD FreeSync - among other technologies - in a single system.
Many laptop owners already have a system that could benefit from the above, if for example, an Intel Core system with either a discrete AMD or Nvidia graphics solution can pool its resources with the integrated Intel graphics. I own such a switchable graphics system (Intel Core CPU plus AMD Radeon graphics) and it would be good to be able to combine the GPU power to make full use of this laptop's resources in some demanding games.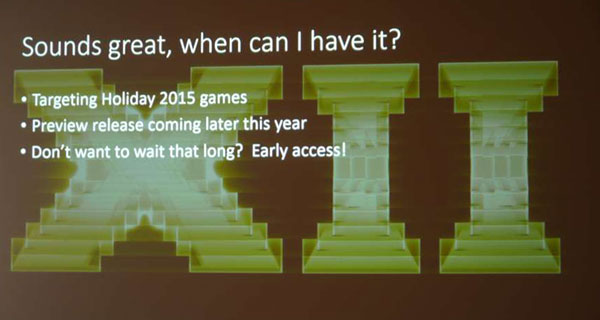 Microsoft is reportedly making DirectX 12 friendly for developers so that they can implement the above mentioned powerful features in their games without prohibitive effort. Tom's Hardware reports that we will hear a lot more about the above technologies and SFR implementation, at GDC next week. DirectX 12 will arrive alongside Windows 10 later in the year.