Google will be making it easier for Chromebook users to dabble with other OSes shortly. The ChromeOS team will be adding support for easily enabling debugging features, which includes the ability to boot from a USB drive. This feature and others are being introduced "in order to support installing and testing custom code on Chrome OS devices," wrote Google's Francis Beaufort on his G+ page yesterday.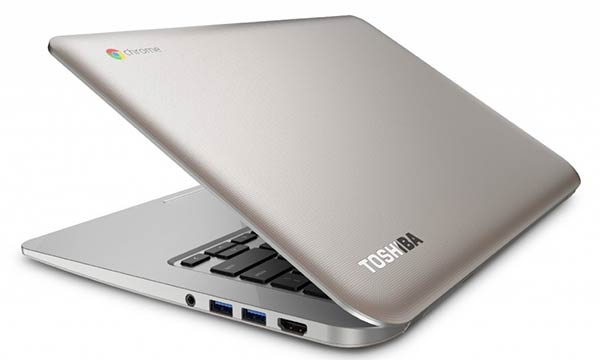 Google's Chromebooks can offer an attractive combination of portability, power and price for many users. However some prospective purchasers would like to get the hardware but not be tied to using the ChromeOS cloud system and software. It has been possible to put an alternative OS such as Linux on a Chromebook previously but with the BIOS locked down it was usually a task that would test your patience. (From what I have read, I haven't tried Chromebook OS hacking and don't own a Chromebook.)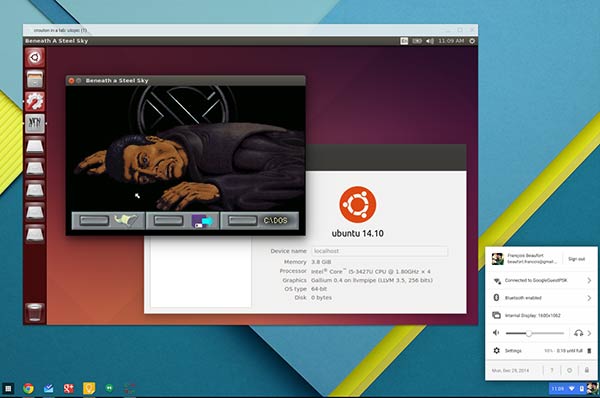 Just before the New Year Chromebook developer mode users got the ability to run a Linux distro in a window in the ChromeOS (as pictured above). This was thanks to an update to the Crouton extension enabling side-by-side multitasking of the two OSes.
Yesterday it was announced that Chromebook users' shackles would be loosened further. The Chromium team is currently adding the following features:
Remove rootfs verification so you can modify OS files
Enable SSH access to the device using the standard test keys so you can use tools such as cros flash
Enable booting from USB so you can install an OS image from a USB drive
Set both the dev and the system root login password to a custom value so you can manually SSH into the device
If you have a Chromebook and want to install an alternative OS or boot via USB to an alternative OS it looks like it should soon be easier than ever. However the above features are meant for developers rather than consumers so probably won't offer the best, friction-free, computing experience. Also you might have to watch out for Google updating ChromeOS in some way to remove the above developer features.