Microsoft's COO has advised that the Windows 10 operating system will not be on the market until autumn 2015. This timeframe seems a little later than his previous comments had suggested, reports Reuters.
Another week another timeframe
Chief Operating Officer Kevin Turner spoke at the Credit Suisse Technology Conference on Thursday last week, suggesting the possibility a late summer Windows 10 release, "By next late summer and early fall we'll be able to bring out this particular OS (operating system). That's the current plan of record," he said.
However, Turner told Japanese news service Nikkei on Wednesday that the new Windows 10 operating system will be rolled out "early next fall", slightly later than signalled by his remarks a week ago.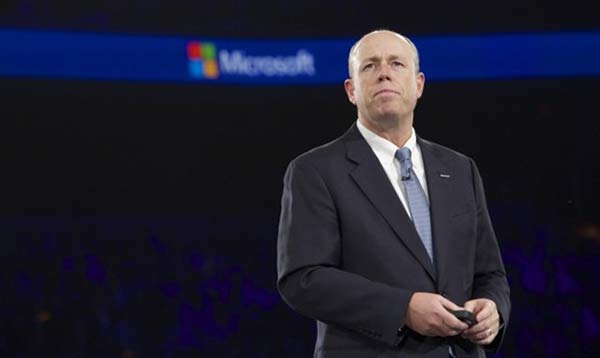 Windows 10 was officially announced by Microsoft in late September, and an autumn release would put the OS on track for launch roughly three years after Windows 8. The new OS aims to address the mixed reception to Windows 8, which was initially geared towards touch/tablets. Windows 10 hopes to unify the desktop and Modern interfaces and the way people work across tablets, phones and traditional PCs.
Turner's interview with Nikkei revealed that Windows 10 is a "complete reboot" of the Windows OS, bringing back the ease of use that Windows 7 was known for. As something new and innovative he highlighted the OS's personal assistant features that will have the capability to anticipate users' needs.
A Technical Preview, an early test version of Windows 10, is already available for download for download and testing out on PCs. Microsoft is set to host an event in late January where we expect to see a Consumer Preview release and the announcement of Windows 10 with more detailed plans including those for Windows smartphones and tablets.
Earlier in the week we revealed that Microsoft is also set to unveil new plans to monetise the operating system. Turner said that the company will be looking at "creative ways," other than upfront licensing fees, to earn revenue from the OS.