Microsoft took us by surprise by announcing the next version of Windows will be called Windows 10. At an event in San Francisco tonight Microsoft's Executive Vice President of Operating Systems, Terry Myerson, teased that the new OS would be called Windows One. But then he admitted Microsoft had already used that name previously, so the company instead plumped for Windows 10 to signify the crossing of a major 'Threshold'.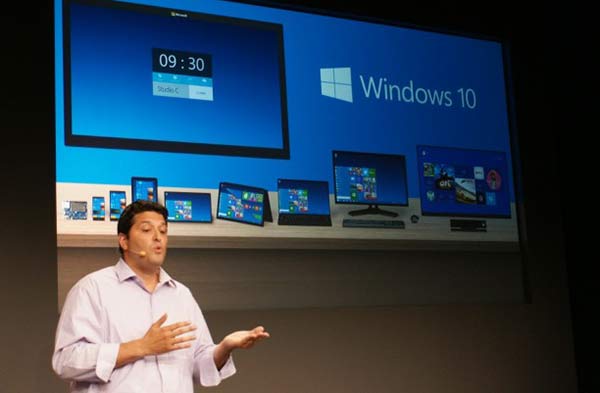 Microsoft's new OS is said to represent a major step forward in the unification of the Windows family, hence the strapline "One product family, one platform, one store". Myerson explained in the Windows Blog announcement that "Experiences – no matter what device you're on – just need to work" and that is what's promised in the new mobile-first, cloud-first world where Windows must exist, from IoT devices to datacentres. However, he added that just because mobile and cloud are important, Microsoft isn't forgetting the enterprise and business users.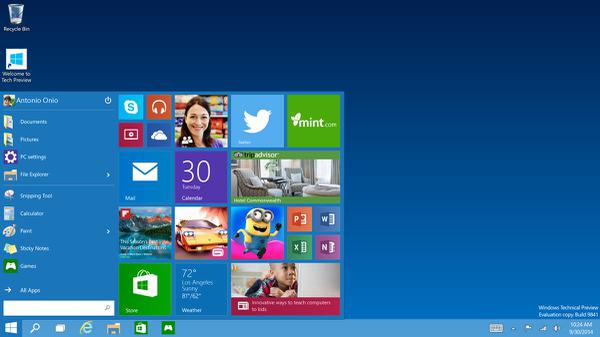 Myerson also introduced the Windows Insider Program. This is intended for PC enthusiasts and IT professionals who want to use the various pre-releases of Windows and the experimental features they may contain. In his blog post he encouraged all readers to sign up and get their hands on the first Insider release of the Windows 10 Technical Preview. That will be available to download tomorrow, 1st October. Myerson revealed that while techy folk can play with the preview from tomorrow consumers will have to wait until sometime after next year's BUILD conference to get hold of Windows 10 and "some amazing new devices".
As for the Windows 10 reveal, most of the new features had been seen before in various leaks, like the videos we published on HEXUS. These key features include:
The new Start Menu
Everything can run in a window
A task view button to give an overview of open apps and docs
Multiple (virtual) desktops
There were a couple of things that we haven't discussed before from the pre-official reveal leaks. These are 'Snap Enhancements' which allows users to snap (up to four) windows into a new quadrant layout (see above) for your multi-tasking fun. Windows makes 'smart suggestions' about which windows should be where to make best use of screen space. Also Microsoft promised that the new File Explorer will help you find recent and frequently used files even faster.
You can see a video with Microsoft's Joe Belfiore demonstrating many aspects of the Technical Preview version of Windows below.