Google's Chrome OS is soon to gain support for Adobe's Creative Cloud suite of products, in a venture named 'Project Photoshop Streaming'. The two companies announced on Monday that they will start by bringing Photoshop to Chromebook users, potentially patching a crucial productivity weakness in the Chrome OS.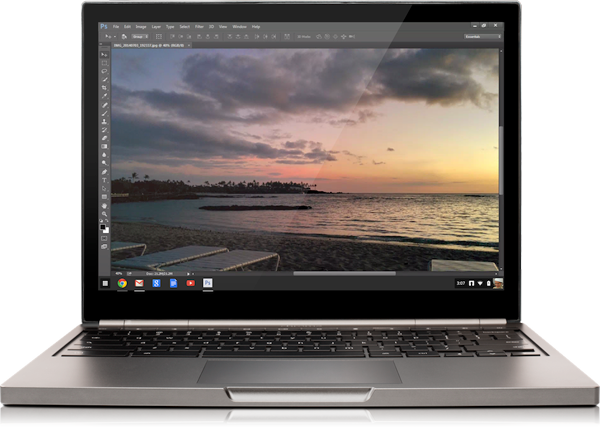 The project is set to first introduce a "streaming version" of Photoshop, designed to run straight from the cloud to Chromebooks. The Photoshop web app will also be available through a Chrome browser running on Windows. By releasing its flagship program from being native-only, it means that Adobe is another step closer to expanding its Creative Cloud subscription program to a wider market.
Initially, the scheme is just a beta project and is only available to "US-based Adobe education customers with a paid Creative Cloud membership." Those North American Creative Cloud education members eligible to apply must be at least 13 years old and it will take Adobe 3-4 weeks to process applications.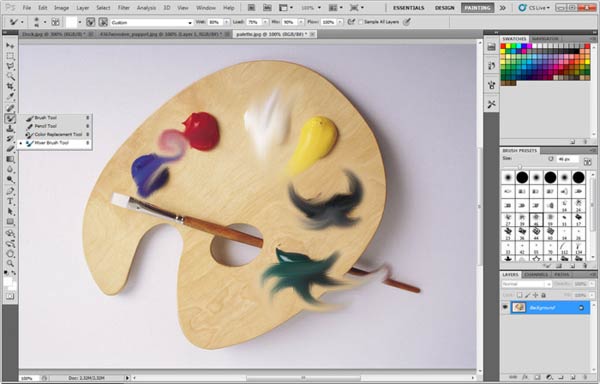 The app will be fully integrated with Google Drive for easy file management, whilst also ensuring that data can be accessed from any device. However, as the app will not be a local app, it will most likely not be offered in offline mode, and those who may wish to use the app whilst mobile will need a strong LTE connection.
This project will surely excite some Chrome OS users, mainly those who may have felt that the lack of CC apps is a gap in the abilities offered by these Google systems. If the project successfully exits beta, it will make Chromebooks a lot more appealing to the design community, for example. Microsoft has already started to work with laptop makers to get cheaper Windows laptops out there to combat the Chromebook threat. Earlier today we saw the new HP Stream fanless Windows laptops which are priced from $199 upwards.