In a push to get the younger generation more familiar with programming, a new computing curriculum with an upgraded syllabus has been introduced in schools across England. To aid the new initiative, BBC Children's and BBC Learning has announced a new range of coding and computing content which aims to encourage and help improve children's understanding through its TV series, games and competitions.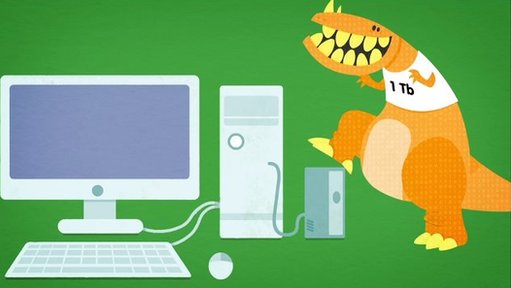 "We know that many children are genuinely interested in technology and we want to play our part in inspiring and empowering them to pursue their passions and to find out even more," said Sinéad Rocks, Acting Head of BBC Learning. "Our new education resources are designed to give a hands on approach through a range of great animation, video and interactive games that we hope will really engage and entertain whilst also enabling our audiences to develop key digital skills."
The TV broadcaster has published study guides, quizzes and support materials for computer programming on its Bitesize exam revision site to correspond with the new curriculum, along with several programming-themed TV shows aimed at children. The TV shows will start broadcasting in the autumn, however, the new Bitesize content will not be available until early next year.
The move was described as an "early start" to BBC's coding and digital creativity initiative for 2015, which seeks to shine a light on coding, programming and digital technology for the new generation. The initiative has been designed with components to include children of all ages, with the full curriculum said to follow through their education up to the age of 16.
"It's about giving the next generation a chance to shape their world, not just be consumers in it," said Jessica Cecil, controller of the BBC's coding and digital creative initiative. "Clearly this is all about partnerships, this is not about us saying, 'This is the way you do it because the BBC says so'. Partnership is absolutely the watchword. We know there is a fantastic landscape out there and we want to play our part in it." Cecil hopes to sign formal agreements with between 10-20 organisations to be involved in next year's effort by Christmas. Partnerships with Microsoft, BT, Google and Samsung are already in consideration and some of these big hitting tech companies have already been in talks with the BBC.
The initiative is, of course, welcomed by many in the computer coding business, whose numbers include Eben Upton from the Raspberry Pi Foundation. "I think it's a fantastic initiative - the BBC is getting back to its roots and advocating for computing education in the same way it did in the 1980s, but with all the advantages of doing it with a modern, internet-enabled platform. The bits and pieces I've seen so far look very promising," Upton said.