According to a new report, Microsoft is likely to integrate its Cortana virtual assistant into the next major version of Windows OS, 'Threshold'. The development of the personal assistant for Windows is said to have moved from testing to an integration phase.
Rumours are circulating that Microsoft has plans to incorporate its Cortana personal assistant into the Windows OS, just like it is in Windows Phone. However the latest report by Neowin suggests that Cortana, Microsoft's answer to Google Now and Apple's Siri, will appear initially in the form of an app, rather than as an integral part of the OS.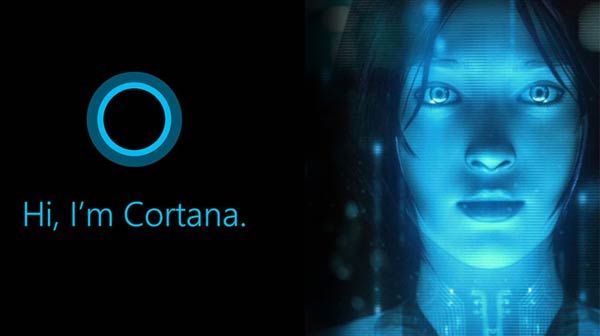 Like the image on the left, not the right
Cortana will become available to desktop users along with the next Windows release and will exist in an 'IM style' window on the desktop. The AI assistant is said to maintain her circular-icon appearance as per Windows Phone, and she is expected to integrate more deeply into the computer OS further down the line. Microsoft's updates to Cortana, including this desktop version, are promised to be as frequent as twice a month which should help the features pile up and the bug quashed. Cortana currently exists on Windows Phone in several alpha and beta versions, depending upon where you reside/the language options you have chosen.
As on mobile Cortana should be able to take care of a good variety of everyday tasks such as reminders, weather and travel and other information, searches of your device and the internet etc - interpreting natural language queries. With full productivity and office suites being much more powerful on Windows desktop PCs the assistant should be even more capable when developed to take advantage of these capabilities.
As a reminder, other new features likely to be included in Threshold consist of a new Start Menu with smart tiles, the ability to run Modern UI apps on the desktop, the removal of the Charms bar, and the addition of virtual desktop capabilities.