On Tuesday, software giant Microsoft announced that it had published the source code for MS-DOS 1.1 and 2.0 along with Microsoft Word for Windows 1.1a, making it available to the public with the help of the Mountain View, CA-based Computer History Museum (CHM). To help technologists and enthusiasts understand the history of computing, the source code archives are now available for download on the Computer History Museum's website. They are made public under a non-commercial license prohibiting any re-publication elsewhere on the Web.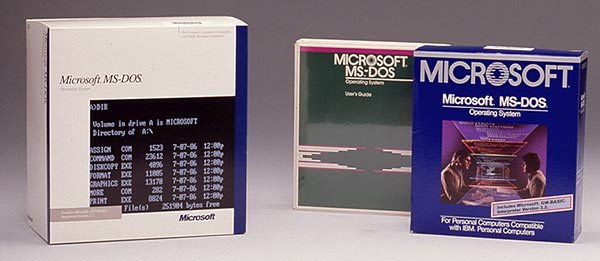 The announcement details some history of the software upon which Microsoft built its lucrative business. MS-DOS was a renamed version of 86-DOS, initially released in August 1980 and written by Tim Paterson of Seattle Computer Products. It was purchased for $75,000 by Microsoft when the company hired Paterson in May 1981. The first DOS-based version of Word was released in 1983, then pitted against the mighty WordPerfect.
Following the not widely adopted DOS-based version of Microsoft Word, Word for Windows launched in 1989. This Windows based application was a great success, generating over half the revenue of the global word-processing market within four years. In memory of this "technical magic," the source code to version 1.1a of Word for Windows was also released yesterday.
"It's mind-boggling to think of the growth from those days when Microsoft had under 100 employees and a Microsoft product (MS-DOS) had less than 300KB (yes, kilobytes) of source code," Microsoft Research managing director Roy Levin said in the blog post. "From those roots we've grown in a few short decades to become a company that has sold more than 200 million licenses of Windows 8 and has over 1 billion people using Microsoft Office. Great things come from modest beginnings, and the great Microsoft devices and services of the future will probably start small, just as MS-DOS and Word for Windows did."

Levin concluded his post by thanking the Computer History Museum, which he said preserved "these important pieces of source code… for historical and technical scholarship." CHM Chairman Len Shustek added that "preserving historic source code like these two programs is key to understanding how software has evolved from primitive roots to become a crucial part of our civilization".
Will any HEXUS readers be downloading any of this old Microsoft source code?