Analytics company Net Applications has given us notice that Windows 8's user base has edged past the milestone of a 10 per cent share of the PC market. Radically redesigned Windows 8 was released over a year ago but its adoption (including Windows 8.1 systems) has just reached 10.2 per cent of Windows PCs by the end of October 2013.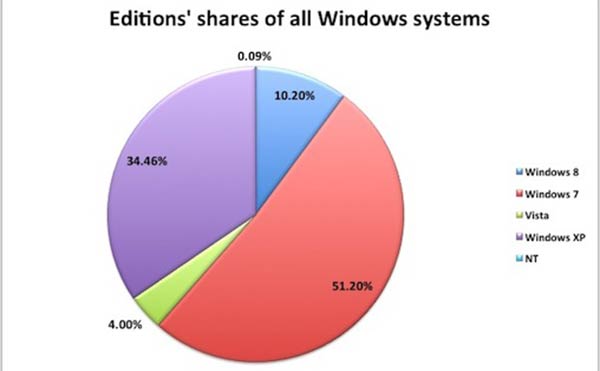 Looking at the adoption rate of Windows 8 over the past year, October's figures show a pretty dismal slow down, up just 0.4 per cent points, from a previous 9.8 per cent of the market. September was comparatively perky for Windows 8 with three times more people upgrading to Microsoft's latest OS during that month.
ComputerWorld suggests that there was a "double punch" to Windows 8's uptake momentum in October as the back-to-school buying season ended and people put off purchases to wait for hardware to emerge with Windows 8.1 pre-installed.
As Windows 8 climbs further above Windows Vista, historical data shows that it also is doing better 12 months after launch. Windows Vista was installed on only 8.2 per cent of all Windows PCs at the end of its first 12 months. However if we make the comparison to Windows 7 it doesn't look so good. Windows 7 powered over 20 per cent of all Windows PCs within 12 months of its debut.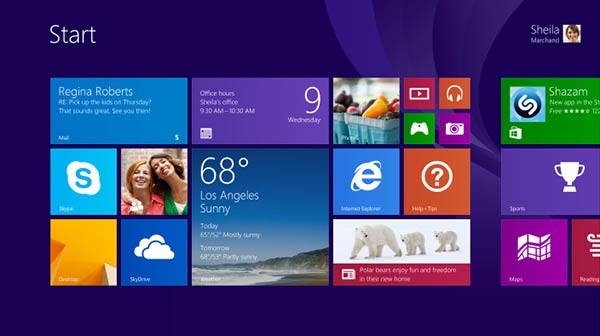 Industry analysts think that the Christmas period is going to be vital for Microsoft – to gauge whether its latest crop of Windows 8.1 PC, laptops, 2-in-1s and tablets can penetrate the market and make a significant difference.
ComputerWorld also pointed out that as Windows 8.X adoption decelerates so does the decent of Windows XP. The 12 year old XP OS, still running on nearly 35 per cent of Windows PCs, will cease to get Microsoft security updates from 8th April 2014 and Microsoft has recently pointed out that it is, even now, much more vulnerable to nasty infections than newer OSes.