Yesterday version 16 of the Mozilla Firefox browser popped up its head and then ducked down again almost straight away. This software update whack-a-mole malarkey was due to the discovery, after the horse had bolted, of a serious security vulnerability in version 16. Users who had promptly, and unfortunately, applied the update within the short time window in which it was available were advised to downgrade to the previous safe version of 15.0.1.
Version 16 of Firefox was pulled from distribution yesterday following the discovery of a serious vulnerability. The Mozilla Security Blog detailed the issue's implications as "The vulnerability could allow a malicious site to potentially determine which websites users have visited and have access to the URL or URL parameters." However it was added that "At this time we have no indication that this vulnerability is currently being exploited in the wild."
Users that did upgrade in such a timely manner that they installed the version 16 release "will automatically be upgraded to the new version as soon as it becomes available" said the blog. But the blog recommended users be cautious and downgrade to version 15.0.1, the previous safe version of Firefox.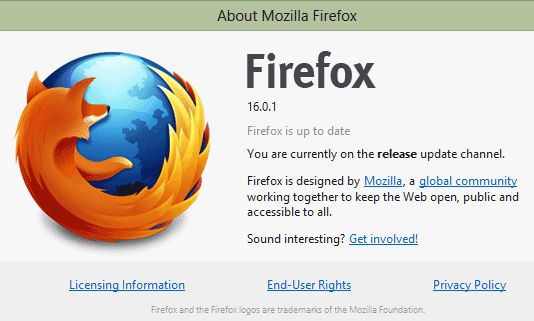 Firefox 16.0.1 is now available
Mozilla have quickly updated the browser for Windows, Mac, Linux and Android and now all users will be able to get updated to the latest version 16.0.1 and not be susceptible to the vulnerability discovered yesterday.
After all that what's new?
You can see a full list of what is updated in the latest version of Firefox here. The headline changes come in the form of a new developer toolbar and also initial web app support for Windows, Mac and Linux users. Describing the difference between web apps and web sites Mozilla says "Apps are installed by a user, they are self-contained and don't always require the chrome of a browser window, and they can be built to run offline. Gmail, Twitter, and Etherpad are Web apps."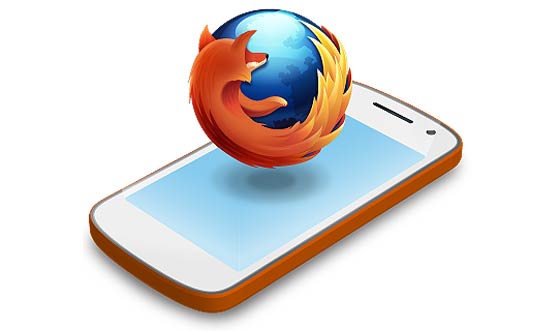 Mozilla is in the process of building an app marketplace for users to discover new web apps, find reviews, ratings and also make payments for some of them. "The Firefox Marketplace is expected to be available soon." This is an interesting development giving computer users access to even more app markets but is probably more important to users of the fledgling Firefox OS.