Last week Mozilla revealed that Firefox add-ons had surpassed the 3 billion mark (not including theme downloads). This week the Mozilla blog lets us in on the info of what are the most popular and perhaps best Firefox add-ons available in a top 8 chart. (Why not do a top 10 like everyone else?)
The Mozilla Blog says that "More than 85 percent of Firefox users have at least one add-on installed and of those people with add-ons installed, they have an average of five add-ons." Add-ons are a great way to customise and extend your browser capabilities so it's no wonder they are such a popular download. Firefox was also a pioneer in this extendibility with add-ons first launched for the browser back in 2004.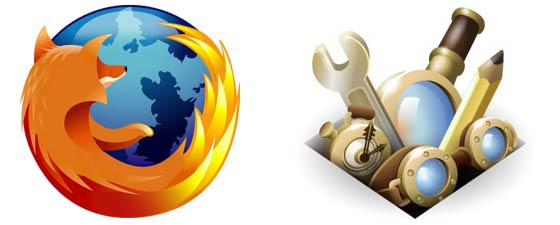 The top 8 downloads for Mozilla Firefox chart:
There are more than 25,000 add-on developers who have contributed more than 150,000 add-ons to the Firefox Add-ons Gallery. You can see from the chart above that the most popular add-on category is that of web download management, chart placed numbers 2, 5 and 8 tools provide easy ways to manage web downloads of media and other files.
Internet developers are the target audience for Firebug and Greasemonkey placed at positions 3 and 4 in the above chart. "Greasemonkey lets you customize the way a web page displays or behaves, by using small bits of JavaScript. Firebug is a favourite because it lets you edit, debug, and monitor CSS, HTML and JavaScript live in any web page" says the Mozilla Blog.
NoScript is a useful tool for web browsing security, it "allows JavaScript, Java and other executable content to run only from trusted domains of your choice". A lot of bugs, vulnerabilities and malware attacks are through JavaScript so NoScript can help you prevent rather than cure these web nasties.
Personas Plus is a front end with which to swap Firefox themes (personas) if web browser decorating is for you then this add-on can give your Firefox browser installation a swish new look.
Last but by no means least is the number one Firefox add-on; Adblock Plus. This add-on has been downloaded over 166 million times and has over 13.5 million daily users. This add-on isn't just for Firefox, but I don't know if the Mozilla Blog only counted users of the Firefox version. You can get Adblock Plus for Firefox, Google Chrome, Firefox Mobile, SeaMonkey and Thunderbird. As the name of the add-on suggests, this tool lets you selectively block ads and traffic from domains where ads originate from. The add-on lets a user subscribe to a black list file which is kept up-to-date by enthusiasts. There are regionally targeted black lists to subscribe to, to reduce the overheads of running this add-on. Obviously most UK residents have no need to black list many Russian or Chinese advertisers so have no need for those black lists. Also if you want to check out ads on a particular page/site it's easy to disable Adblock Plus on that particular page/site.
Is your favourite Firefox add-on in the top eight?