Much to the joy of admins itching to upgrade to Windows 7, Microsoft has announced that Service Pack 1 has hit the release-to-manufacturing (RTM) milestone ahead of its release later this month.
The update was made available as a public beta in August before seeing a release candidate in October. Don't get too excited, though, since SP1 is basically just a collection of patches that are already available through Windows Update. The only new features to speak of involve support for the related server-side enhancements.
Understandably, Microsoft's primary motivation seems to be to reassure system administrators that the OS is stable and mature enough to start migrating users away from older platforms.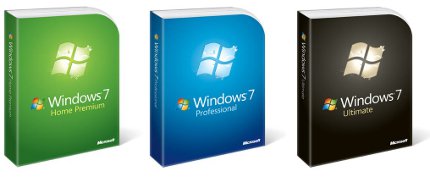 In contrast, Windows Server 2008 R2 is getting a couple of new features in its first Service Pack. Dynamic Memory should help to make better use of system resources on servers running virtual machines, allowing an increase in virtual machine density of up to 40 per cent. RemoteFX is a new remote desktop tool that allows the server to virtualise the GPU, enabling rich 3D media on the client-side. More details on both of these new features are available in yesterday's announcement.
Both Service Packs were released to manufacturing yesterday and will be available to TechNet and MSDN subscribers as well as Windows Volume Licensing customers on February 16. Everyone else will be able to get the updates through Windows Update on February 22.