2010 was supposed to be a big year for Microsoft in mobile computing after CEO Steve Ballmer took to the stage at CES to show off a range of tablet PCs, including the now infamous HP Slate. But after a year in which the company has largely failed to deliver on the tablet front, it looks like Microsoft will be using this year's keynote to have another go.
According to the New York Times, Ballmer will use his presentation to launch a range of new devices that will be targeted squarely at Apple's iPad. According to the source, devices from Samsung and Dell will be shown running Windows 7 with the addition of a custom touch-centric interface. It was also claimed that there would be "unique" devices with "slick" slide-out keyboards on display.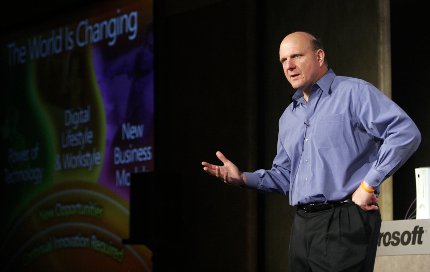 Apparently Microsoft is also encouraging partners to develop apps for these devices based on HTML5, although the idea that the company would create a marketplace for them was dismissed.
Another source suggested that Ballmer would also use the event to give the audience the first taste of Windows 8, which might be shown on tablets as well as other 'companion' devices. Although Windows 7 is only just reaching maturity, its successor is expected to see the light of day in some form later next year with a keen focus on touch-based computing.
It's well known that Microsoft isn't going to give up on the tablet market, and it really comes as no surprise that the devices will be a major focus of the CES keynote. However, with Windows tablets failing to deliver in 2010, it remains to be seen what impact they can hope to have on the iPad's dominance as we move into 2011.