Much was made of the touch functionality built into Microsoft's Windows 7 operating system, but the fingertip Windows experience hasn't exactly captured the imagination of either developers or end users.
Perhaps in an effort to encourage more of the world's 90+ million Windows 7 customers to literally get their finger out, the software giant has this week announced that its Windows 7 Touch Pack is now freely available to everyone and anyone.
First announced in May 2009 as an OEM-only bundle for multi-touch-certified PCs, the Touch Pack consists of six applications designed to demonstrate what a touchscreen has to offer to the Windows environment.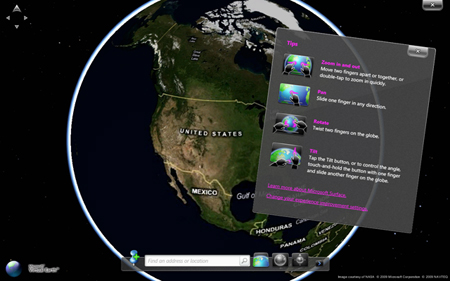 The six apps - Surface Globe, Surface Collage, Surface Lagoon, Blackboard, Rebound and Garden Pond - are for the most part ported from Microsoft's Surface device and with an emphasis on eye candy offer little in terms of real-world functionality.
Commenting on the release, Microsoft spokesperson Brandon LeBlanc said:
"Due to feedback and requests from both partners and customers, we are releasing the Microsoft Touch Pack for Windows 7 for anyone with Windows Touch capable devices to download."
"If you have a Windows 7 PC or a multitouch monitor that supports Windows Touch in Windows 7, the Touch Pack for Windows 7 is a good way for you to be able to truly test the multitouch investments we've made in Windows 7."
Whilst its biggest competitors continue to reap the benefits of multi-touch success, it seems Microsoft is still struggling to capture its slice of the touchscreen pie and may now need to turn its attention to its other touch-enabled operating system; Windows Phone 7, due on portable devices later this year.
The Windows 7 Touch Pack is available to download at Microsoft.com.