Microsoft's Windows 7 operating system has been on store shelves for just a matter of months, but a document leaked by an ex-Microsoft employee suggests that the software giant's next major release could be scheduled for mid-2011.
Chris Green, an ex-Microsoft developer, revealed the speculative date as part of an extensive document revealing product support life cycles for a number of Microsoft's key products.
The document, which was originally made available via a Microsoft blog but has since been pulled, suggests Windows 8 could be released in July 2011, followed by Windows Server 2012 and Office 2012 a year later in July 2012.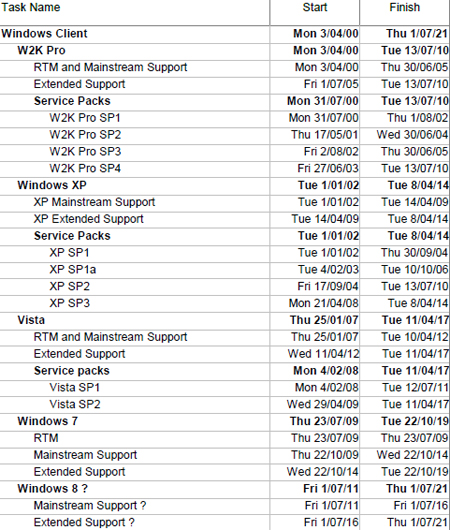 Giving credence to the document are correct dates for other software releases - including a June 2010 release for Office 2010.
Windows 8, which is known to have been in development for some time, had previously been penned for a 2012 release, but recent speculation has suggested that Microsoft may shorten its Windows release cycle.
Microsoft is yet to comment on the validity of the dates in Green's document, but should they prove to be correct, Windows 8 could arrive two years after the completion of Windows 7.
Green's complete document is available in PDF format here.