Never one to miss the chance to make an extra sawbuck or two, Microsoft is ensuring that folk who have computers without optical drives are well-catered for with Windows 7.

Aimed squarely at the netbook crowd, where the majority of ultra-portable models sacrifice the optical drive for a smaller, lighter form factor, Microsoft is offering its latest operating system as a direct download, designed to boot and install from a USB stick.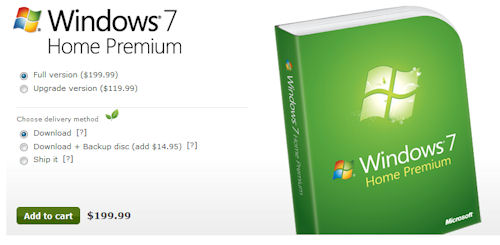 The US Windows store is offering both standard and upgrade editions for the Home Premium, Professional, and Ultimate products, intimating that the company feels confident rolling out the full-fat versions on low-power machines.

Prices are consistent with the boxed-up versions, however, so there's no discount in the download-only products.

The UK store also has download links for Windows 7 products, but, unlike the US, there doesn't appear to be a netbook-orientated page.