Just days ago, Microsoft revealed that its freeware anti-malware solution, Microsoft Security Essentials, would be made available to the public in "the coming weeks". Turns out the Redmond-based software giant wasn't kidding, as Microsoft Security Essentials is armed, prepped and ready to launch later today.
The software, first announced under the codename of Morro earlier this year, was made available to select users in June as part of a limited beta. Microsoft describes Security Essentials as a "no-cost, core anti-malware service that helps protect consumers against viruses, spyware and other malicious software", adding that the software is "designed to run quietly in the background alerting users only when there is an action for them to take".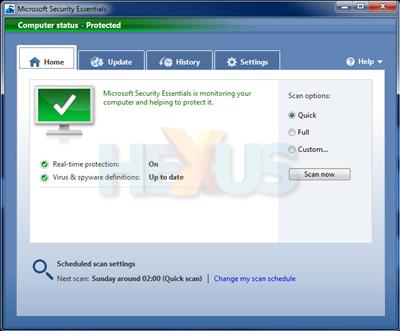 Although a specific launch time hasn't been specified, Microsoft states that its Security Essentials software will be available to download from Microsoft.com/Security_Essentials at some point today.
The initial release will offer support for eight languages and will be made available in the following 19 countries: Australia, Austria, Belgium, Brazil, Canada, France, Germany, Ireland, Israel, Italy, Japan, Mexico, the Netherlands, New Zealand, Singapore, Spain, Switzerland, the United Kingdom and the United States.
Microsoft Security Essentials supports both 32-bit and 64-bit versions of Microsoft's Windows XP, Windows Vista and Windows 7 operating systems.