Snow Leopard
Moving onto software, Apple's Schiller first turned his attention to Microsoft's Windows operating systems - calling them "complex" and referring to Windows 7 as the "same old tech as Vista".
Schiller's pompous tirade did little to warm Apple as a company to anybody but the Mac faithful, and following numerous remarks on Windows 7's similarity to Windows Vista, Schiller surprised his audience by announcing that Apple's next major operating system, Snow Leopard, would be merely a refined version of Mac OS X Leopard.
According to Apple, Mac OS X Snow Leopard will be greatly refined and consequently quicker all round. Apple's claiming that mail loads 85 per cent quicker, and that searches are completed 90 per cent faster.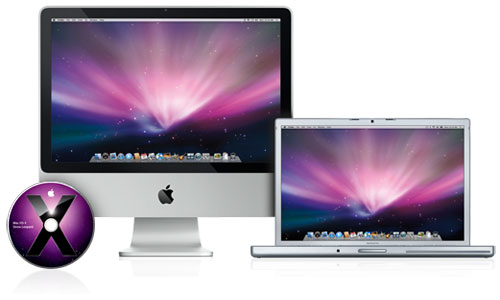 In addition to the all-round performance improvements, Snow Leopard introduces a new version of QuickTime - dubbed QuickTime X - as well as long-awaited app-integrated support for Microsoft Exchange.
Despite the improvements, Snow Leopard will create a smaller footprint and free up 6GB of hard drive space compared to its predecessor, and it will become the first Mac OS X operating system in which all applications are 64-bit.
Aside from a selection of other visual enhancements, Snow Leopard offered little in terms of real innovation - perhaps the cause for Apple's unnecessary jabs at Microsoft's Windows 7.
What's telling, also, is that Apple will be making Snow Leopard available to Mac OS X customers this September at an upgrade cost of just $29 for a single user license, and $49 for a five-user family pack. Microsoft's Windows 7 will launch the following month, and its yet-to-be-announced pricing will now be under intense scrutiny.
Continuing its relentless bashing of Microsoft, Apple also launched today version 4 of its Safari browser. Apple claims it to be the first browser to pass the Web Standards Project's Acid3 test - whilst highlighting IE 8's inability to do so - and adds that it performs nearly eight times faster than Microsoft's latest. Safari 4 can be downloaded at apple.com/safari.