Right on cue, Microsoft has launched what it expects to be the only Release Candidate of its forthcoming operating system, Windows 7.
The software, available to download from Microsoft.com and set to expire on June 1st 2010, provides users with a chance to see what Windows 7 has to offer.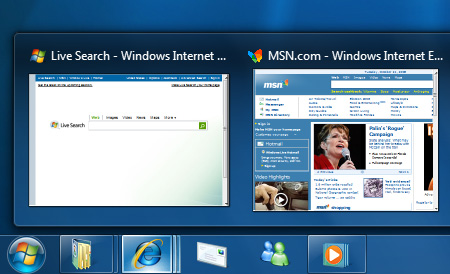 Microsoft lists the minimum requirements for the Windows 7 RC as follows:
1 GHz or faster 32-bit (x86) or 64-bit (x64) processor
1 GB RAM (32-bit) / 2 GB RAM (64-bit)
16 GB available disk space (32-bit) / 20 GB (64-bit)
DirectX 9 graphics processor with WDDM 1.0 or higher driver
As with prior Release Candidate versions of Windows Vista, Microsoft warns that following expiration, the Windows 7 RC will shut down every two hours, prompting users to install a non-expired version of the software.
Interested in giving it a go? The 32-bit and 64-bit downloads are available from here. Users experiencing difficulty with the download - due to the launch-day strain on Microsoft's servers - are advised that the software will be available until at least July 2009. With no limit on the number of users, there's no need to rush to get the download.
As always, we'd love to hear your thoughts and impressions in the HEXUS.community forums.