Remember the Acer Aspire Z5600 announced earlier this month? The 1080p multi-touch all-in-one, pictured below, arrived on the scene with the promise of being "engineered to maximise the full promise of the next operating system from Microsoft called Windows 7"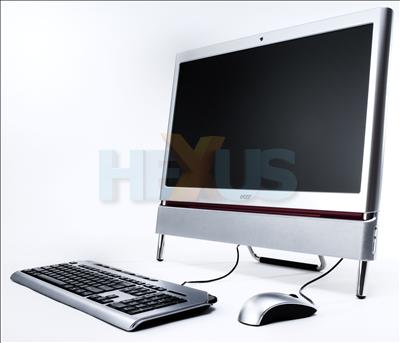 We liked the look of the system, but Acer wasn't quite ready to divulge information regarding pricing and availability.
Today, Acer's UK marketing director Bobby Watkins has shed some light on the latter by telling Pocket-Lint.com that the Aspire Z5600 will launch on October 23rd - with Windows 7 pre-loaded.
According to Watkins, that's the date that Windows 7 will become available. Furthermore, he adds that any Windows Vista-based systems purchased between September 23rd and October 23rd will be eligible to a free upgrade to Windows 7.
There's no confirmation from Microsoft, but with the Windows 7 Release Candidate due next week, the upcoming operating system certainly appears to be closer to retail than Microsoft's vague three-years-after-Vista time frame.