Despite Microsoft's reluctance to expand on its Windows 7 release time frame of roughly three years after Vista, many in the industry believe its flagship operating system could be readily available in time for the 2009 holiday season.
Adding to the Windows 7 rumour mill, the folks at Neowin claim a source within Microsoft has confirmed that a release candidate will be launched on April 10th. The significance is that Microsoft is expected to follow the current beta release with only one release candidate, followed finally by the completed retail release.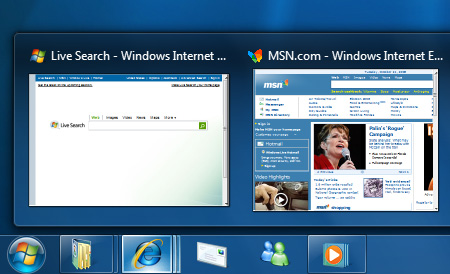 Although further details are non-existent and Microsoft has thus far opted not to comment, an April 10 launch of the Windows 7 RC could hint at a retail launch before the end of the year. Looking back, Microsoft's current flagship operating system - Windows Vista - reached retail just three months after the launch of its final release candidate. Should a similar time frame be applicable to Windows 7, it could, in theory, be in stores as early as July.
It is, of course, strictly speculation, but we're sticking with our early prediction; Windows 7 could be just months away.