Right on cue, Microsoft has made available the first (and presumably only) beta release of Windows 7.
The download, available in both 32-bit and 64-bit formats, can be obtained from the official Windows 7 website or technet.micrsoft.com, and is available to the first 2.5 million people who sign up.
As expected, Microsoft's servers are struggling to cope with demand but there's no harm in trying if you're itching to put Vista's successor to the test.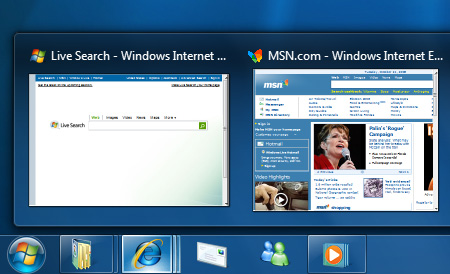 Users should, of course, be aware that this is a beta release aimed at technical users. Microsoft's words of caution state:
"Microsoft isn't providing technical support for the Beta and isn't responsible for business-related downtime. Don't install the Beta on your primary home or work computer. When the Beta expires on August 1, 2009, you'll need to reinstall a released version of Windows to keep using your computer"
Microsoft lists the minimum required specification for the Windows 7 beta as follows:
Processor: 1 GHz 32-bit or 64-bit processor
Memory: 1 GB of system memory
Hard drive: 16 GB of available disk space
Video card: Support for DirectX 9 graphics with 128MB memory (in order to enable Aero theme)
Drive: DVD-R/W drive
Internet connection (to download the Beta and get updates)
Are you putting Windows 7 beta to the test? If so, share your thoughts in the HEXUS.community forums.
Official Windows 7 beta download link: official Windows 7 website or technet.micrsoft.com