A week ago HEXUS reported upon the fixes released by Microsoft to patch up a critical Remote Desktop Services Remote Code Execution Vulnerability. Modern systems running Windows 8 and Windows 10 weren't vulnerable. However, the update was newsworthy - not just because of the potential spreading of malware via this vulnerability - but that Microsoft had seen fit to furnish users of OSes well past end-of-support dates with a patch. Thus Windows XP users got their first OS security update in a very long time, for example.
A week later and reports have been piling up of those who updated with the collection of 'Patch Tuesday' fixes suffering with systems that get stuck at boot time. A common set of conditions which might mean that you will be a victim of the boot failures are that; you are running Windows 7 or Windows Server 2008 R2, and you are using third party AV software from the likes of Sophos, McAfee, Avast, Avira and ArcaBit.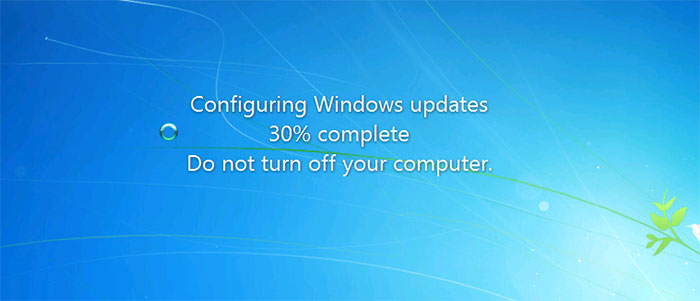 As The Inquirer reports, a similar thing happened in the wake of April's Patch Tuesday. As an example of the issues and workarounds this month, the tech news site included a quote from Microsoft and McAfee as follows:
"Microsoft and McAfee have identified an issue on devices with McAfee Endpoint Security (ENS) Threat Prevention 10.x or McAfee Host Intrusion Prevention (Host IPS) 8.0 or McAfee VirusScan Enterprise (VSE) 8.8 installed. It may cause the system to have slow startup or become unresponsive at restart after installing this update."
Another site, The Register, said Sophos was going further - it recommended users roll back Microsoft's latest critical security fixes so that its AV software would not cause boot failures. Sophos apparently had to do this for "300+ machines for clients around the US," but one wonders about the machines' subsequent re-exposure to the critical vulnerabilities.
In another related piece of news Microsoft has just fixed another Patch Tuesday bug introduced last week, which was preventing access to some UK government websites in Edge and Internet Explorer.
Microsoft is expected to release its May 2019 Update to Windows 10 any day now. Let's hope it is a smooth and uneventful experience, especially compared to the Windows 10 October 2018 Update shenanigans.